New Dragon Age: Inquisition screenshots show off fancy environments
Holiday build fast approaching.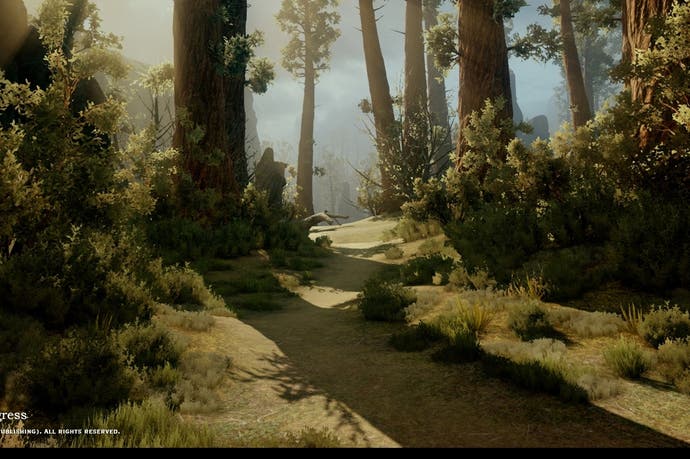 Dragon Age: Inquisition developer BioWare has filed its traditional holiday build and with it released a few new screenshots showing off the fantasy role-playing game's environments. Dragon Age franchise executive producer Mark Darrah took to the BioWare blog to provide an update on Inquisition's development. The holiday build features the main storyline playable from beginning to end, with all the gameplay systems working together.
Of particular interest are the pre-alpha screeshots, above, which show off new areas of the game.
"Areas form a huge part of the content in Dragon Age: Inquisition," Darrah said. "It is very important to me that the game cover a large variety of locations. Not only does it expand the possibilities of our storytelling, it also gives us an opportunity to show a lot of different things. In a game that places a lot of emphasis on discovery, this is very crucial."
And to the right is another new area screenshot, this time with comments of critique from the development team.
Last month we got a good look at the game after a 30-minute off-screen gameplay video popped up on YouTube.
The pre-alpha gameplay, below, showed off new environments, the conversation system and combat. Also included: the character inventory screen, keeps and the tactical view from Dragon Age: Origins re-introduced for Inquisition (skip to the 18 minute mark).
BioWare has Dragon Age Inquisition pegged for PC, current-gen and next-gen consoles with an autumn 2014 release window. For more check out Eurogamer's Dragon Age: Inquisition preview.