Doom's open beta gets release date, Season pass detailed
One way ticket to hell (for £29.99).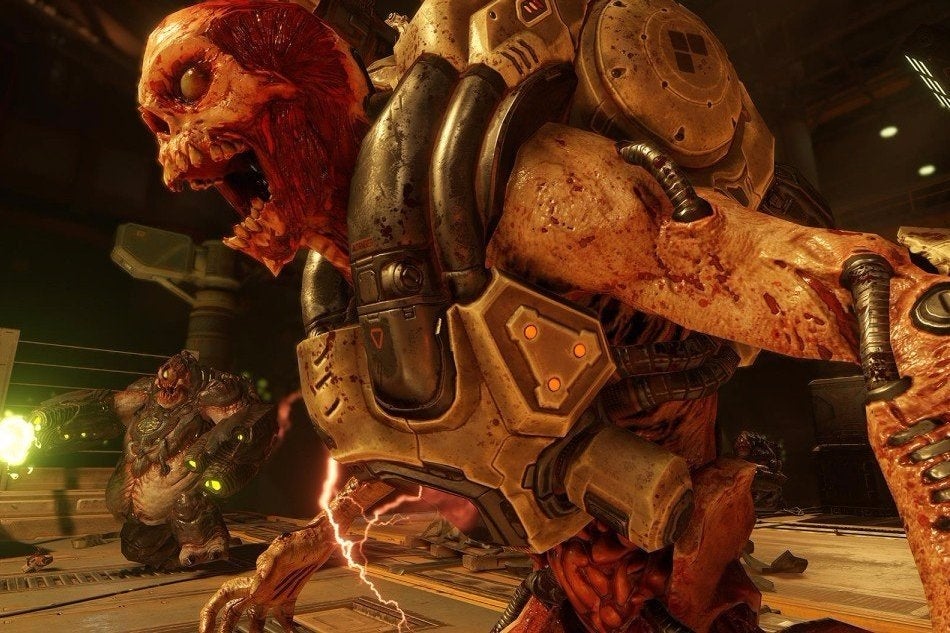 UPDATE: Bethesda's provided us with more precise details on timings for Doom's open beta, which runs from 5am BST on April 15th to 4.59am on the 18th (which means the end of the beta falls on the 17th in the US).
ORIGINAL STORY: Doom's recent closed beta is about to widen its arms a little, with an open beta running from April 15th to 18th on PC, PlayStation 4 and Xbox One that'll offer two game modes across two maps.
All of which seems like a fine time for Bethesda to announce its plans for Doom's Season Pass, which will take in three multiplayer packs, the first of which offers three new maps, a new weapon and playable demon alongside new armour, equipment, taunts and customisation colours. Packs can be purchased individually for £11.99, while the Season Pass will cost £29.99.
It's worth pointing out - as Bethesda does in its official press release - that Doom will also feature SnapMap, a level editor that's part of the base game, and it'll also be getting a free content updates after its release. Which, given its release date of May 13th on all platforms, is coming up shockingly soon.