Doom 4 concept art leaks - report
Bethesda again denies game has been cancelled.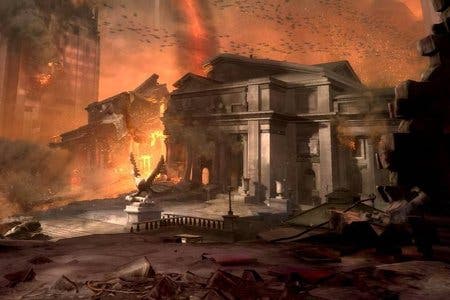 A set of what is claimed to be environment art from id Software's long-in-development FPS sequel Doom 4 has found its way onto the web.
The screens, which you can check out below, were originally uploaded to 4Chan by an anonymous poster, who also wrote "DOOM4 Canceled, more at 11."
Publisher Bethesda then told Joystiq that the title is still alive and well, though didn't comment on the legitimacy of the screens.
"When we're ready to talk about it and show it off, we'll let everyone know," said Bethesda marketing chief Pete Hines.
This is the second time that rumours of Doom 4's demise have circulated. Back in November Bethesda refuted reports that the title had been "indefinitely postponed" following the commercial and critical response to Rage.
The follow up to 2004's Doom 3 was first announced back in 2008, though Bethesda has not yet released a trailer or any screens.