Domino's app now available on Xbox One in the UK
All about that base.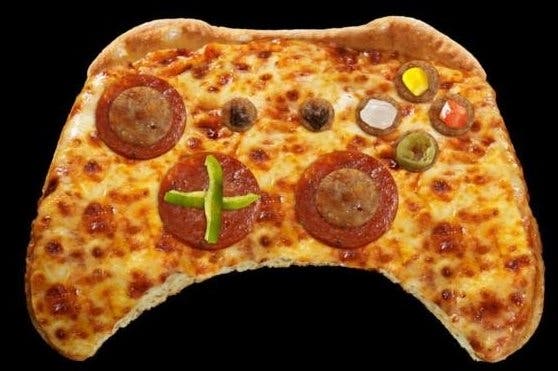 Domino's has launched a takeaway app for Xbox One in the UK.
Kinect users can simply shout out "Domino's, feed me" to launch the 32MB app and order a pizza.
"We love gamers and gamers love pizza," explained Domino's marketing exec Simon Wallis. "Xbox One has the best platform for us to build on. We're proud to be able to allow people to purchase a physical product via their Xbox console."
The app lets you buy and customise your pizza of choice, then keep track of its preparation and delivery as it makes its way to your front door.
Using the Xbox One's Snap capability you can pin the app to the side of your screen while playing a game or watching TV, so you know when to expect your delivery to arrive.
Xbox 360 had a Pizza Hut app, which also allowed you to order takeaways direct to your house. You could also use Kinect gestures to scoop ingredients and build your own custom pizza.