DmC sells less than half of what DMC4 did in Japan
But still tops the charts, just as it did in the UK.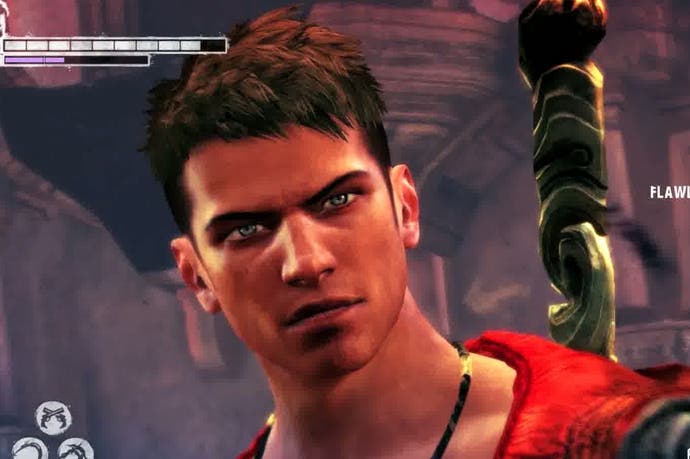 DmC Devil May Cry has sold less than half of what its predecessor, DMC4, did upon its launch week in Japan five years ago. While a critical success, DmC marks the first time a western developer - in this case Ninja Theory - has taken the reins on the blockbuster action series.
Despite not living up to its predecessor sales-wise, DmC still topped this week's sales chart in Japan.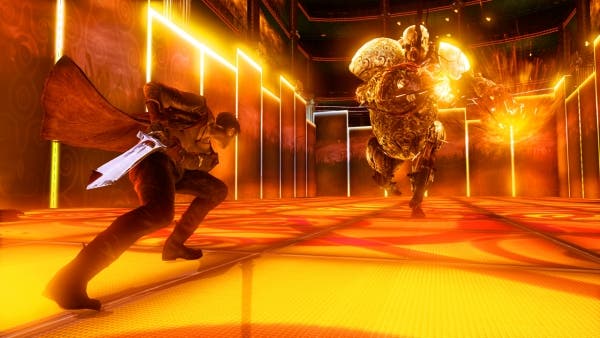 According to Media Create, Ninja Theory's reboot shifted 110,429 copies on PS3, while its 360 version didn't even crack the top 20, so it must have sold less than Pokemon Black & White 2's 5,724. Comparatively, DMC4 sold 205,390 on PS3 and 40,023 on Xbox 360 in its debut week for a grand total of 245, 513.
Famitsu's sales figures (via NeoGAF) tell a slightly different story with DmC selling 115,438 and 5857 copies on PS3 and Xbox 360 respectively, placing it in 1st and 17th place.
This echoes its sales in the UK, where it topped the charts, despite only selling a third of what its predecessor did. This means the reboot dropped more percentage-wise here, despite being developed by an English studio. Funny that.
Of course, people may be waiting for the PC version, which will run at 60 frames-per-second on a well-oiled rig. Only time will tell with that port being released this week.
Elsewhere, Animal Crossing: New Leaf is still going strong at 97,448 units sold last week, according to Media Create, while its total comes to a whopping 2,283,756 since it launched in early November.
The full Media Create sales chart for the week of 14th - 20th January lies below (via Gematsu):
(Lifetime sales in parenthesis.)
DmC Devil May Cry (Capcom, PS3): 110,429 (New)
Animal Crossing: New Leaf (Nintendo, 3DS): 97,448 (2,283,756)
Digimon Adventure (Namco Bandai, PSP): 47,807 (New)
New Super Mario Bros. 2 (Nintendo, 3DS): 17,803 (1,873,642)
Monster Hunter 3 Ultimate (Best Price!) (Capcom, 3DS): 13,728 (184,139)
Inazuma Eleven Go 2: Chrono Stone Reimei / Neppuu (Level-5, 3DS): 12,019 (391,389)
Run For Money: Flee From the Strongest Hunters in History (Namco Bandai, 3DS): 11,684 (399,382)
Paper Mario: Sticker Star (Nintendo, 3DS): 11,055 (495,922)
New Super Mario Bros. U (Nintendo, WiiU): 9,598 (441,708)
Fist of the North Star: Ken's Rage 2 (Tecmo Koei, PS3): 9,365 (216,811)
Nintendo Land (Nintendo, Wii U): 8,740 (270,917)
Taiko Drum Master: Chibi Dragon and the Mysterious Orb (Namco Bandai, 3DS): 8,408 (393,485)
One Piece: Romance Dawn (Namco Bandai, PSP): 8,068 (281,853)
Mario Kart 7 (Nintendo, 3DS): 7,547 (1,954,951)
Call of Duty: Black Ops II Stand-In Edition (Square Enix, PS3): 7,379 (106,853)
Yakuza 5 (Sega, PS3): 6,045 (133,846)
Tongari Boushi to Mahou no Machi (Konami, 3DS): 6,045 (133,846)
Pokemon Mystery Dungeon: Gates to Infinity (Pokemon, 3DS): 5,873 (421,881)
Taiko Drum Master Wii Super Wonderful Edition (Namco Bandai, Wii): 5,844 (360,313)
Pokemon Black & White 2 (Pokemon, NDS): 5,724 (29,948,796)
Hardware-wise there weren't many surprises. Most sales are down this week due to few major releases or post-holiday sales, though curiously the Wii is the only console to have improved sales since last week, albeit by only a paltry 326 units.
The full hardware sales are below (last week's sales in parenthesis):
3DS LL: 51,015 (56,377)
3DS: 30,840 (36,284)
PlayStation 3: 19,697 (22,991)
Wii U: 16,654 (20,715)
PSP: 15,343 (17,069)
PlayStation Vita: 9,036 (11,088)
Wii: 2,199 (1,873)
Xbox 360: 706 (921)