Larian making two new RPGs using Divinity: Original Sin engine
Take your turn.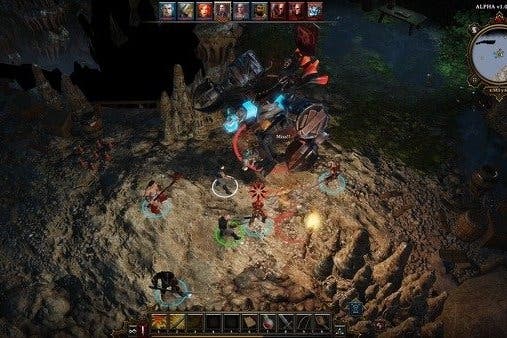 Divinity: Original Sin developer Larian Studios is making two new RPGs, it's confirmed.
"Both RPGs are being built on top of the D:OS engine," Larian boss Swen Vincke revealed in a new blog post.
The developer is using its existing engine so all fixes it makes for Divinity: Original Sin automatically benefit the new games.
"It also means that we can spend most of our resources on developing new cool stuff without having to reinvent things that worked well already," he added.
"And it immediately gives us a rationale for putting unreasonable amounts of effort in fixing the things we didn't do that well in D:OS, meaning our existing players will continue to get improved gameplay for as long as we can maintain compatibility.
"Furthermore, it also means that the toolset is going to be improved for a long time to come and so eventually we'll get more and better mods. We'll even have a Linux version."
Vincke said the developer was currently working on a raft of updates for Original Sin, including fixing parts of the story, improving the user interface, revisiting encounters and rebalancing loot.
It will also rewrite certain sections of dialogue, add extra feedback and tackle character progression.
In order to cope with the extra work and the creation of two new RPGs, Larian is hiring. The company was 42 people when it finished Original Sin. It's 53 now. As part of the expansion drive, the company has set up an office in Quebec City.
The growth is fuelled by the success of Original Sin, which had sold over half a million copies as of September 2014 - an impressive figure that caused Vincke to comment: "So much for turn-based fantasy RPGs not selling."
Vincke stopped short of saying anything further about Larian's new games, but given how well Original Sin turned out, the pressure is on.