Free Divinity: Original Sin update adds two new companions
The Bear and the Burglar.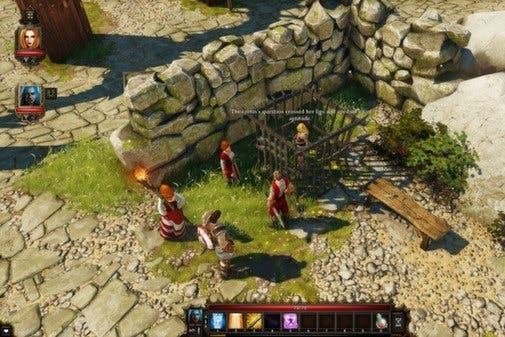 Larian has released a free update for turn-based role-playing game Divinity: Original Sin that adds two new companions.
Bairdotr is described as a "curious and loyal ranger" who has got herself into trouble at the Legion barracks. Wolgraff is a silent rogue who steals coins from the wishing well in the Cyseal hinterlands.
Both characters are a part of The Bear and the Burglar update, which you can grab from Steam as DLC or just update your game on GOG. But be warned: the new companions only appear once you start a new game after downloading the update.
Meanwhile, the update improves the system for following other players' dialogues in co-op. Now, instead of reading lengthy dialogues displayed over your teammate's head or in the journal, you can see the conversation in its own dialogue box with the toggle of a button. You can read the patch notes in full on Steam.
In an update on D:OS' Kickstarter page, Larian said it was working on new skills and difficulty modes to make the game more challenging.