Divekick dated next month on PC, PS3 and Vita
Get your kicks for $9.99.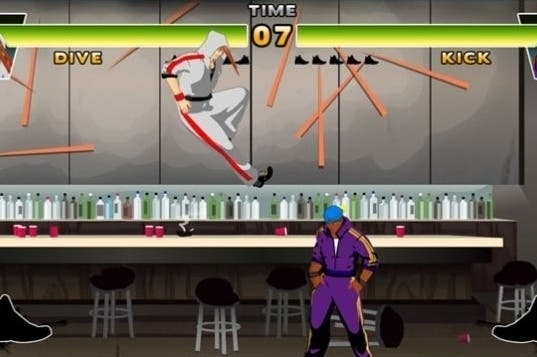 Minimalist fighting game Divekick has been dated for 20th August on PC via Steam, developer Iron Galaxy Studios has announced. This is the same day it will launch on North America's PSN where it will be a Cross-Buy title on PS3 and Vita.
European PS3 and Vita users will receive it the following day on 21st August.
Both console and PC versions have been priced at $9.99 (about £6.50).
Divekick is a comically simple fighter that only uses two buttons and no analogue stick or D-pad. You simply hit one button to jump, and another to launch the titular Divekick. It's a lot more fun as it sounds, as can be seen in this intense tournament footage from E3.