Divekick Addition Edition update out today on PC and PS3
But update for Vita version delayed.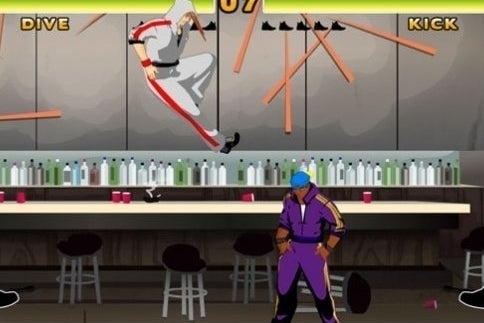 The free Addition Edition update for two-button fighting game Divekick goes live today for the PC via Steam and PlayStation 3 versions, developer Iron Galaxy has said.
However, the update for the Vita version has been delayed and will be released later, the developer revealed on Twitter last night.
Divekick AE Update: We need to re-sub the Vita version, but we're going to push PS3 and Steam updates out tomorrow.

— Iron Galaxy Studios (@IronGalaxy) April 3, 2014
The upcoming PlayStation 4 and Xbox One versions of Divekick include the Addition Edition update. It includes major balance changes, at least one new stage and at least one new character. There is no PlayStation cross-buy plan because all the next-gen updates will be patched into the current versions for free.