Divekick PS4 and Xbox One is now Divekick: Addition Edition
To be patched in to current version owners for free.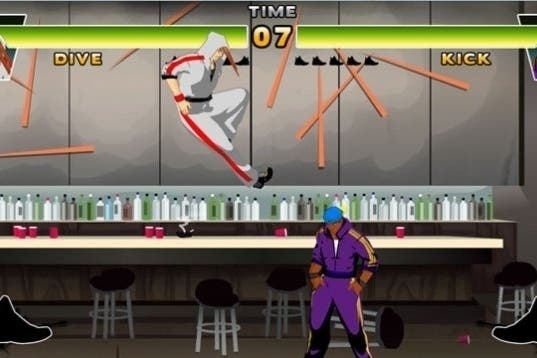 The PlayStation 4 and Xbox One version of two-button fighting game Divekick is called Divekick: Addition Edition, developer Iron Galaxy has announced.
During a stream on Twitch the studio said the next-gen version will include major balance changes, at least one new stage and at least one new character. There is no PlayStation cross-buy plan (because all the next-gen updates will be patched into the current versions for free).
There will be next-gen console specific features, too, although these remain unannounced for now.
The Addition Edition update will be added to the current edition shortly for free. The PS4 and Xbox One versions will launch soon afterwards.
The Addition Edition patch notes are over on the Divekick forum.