Here's how to make a custom keyboard for under £150/$150
A budget guide to an expensive hobby.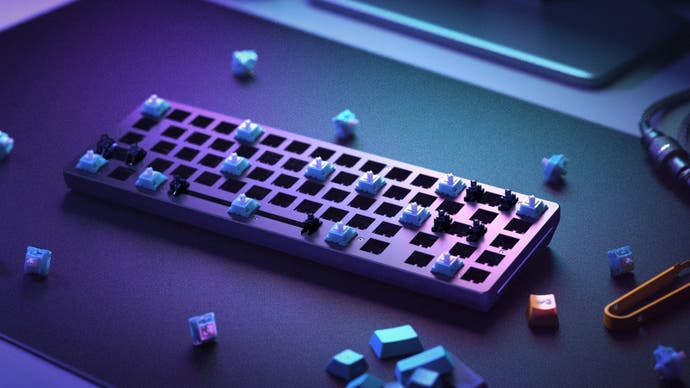 Building a custom mechanical keyboard can be a tricky, and expensive task, but is very rewarding once you've made something uniquely yours that stands out on your desk and is better to game/work with than a standard keyboard you can buy for around £150/$150.
Thanks to manufacturers like Royal Kludge, Redragon, and Akko, there are some really good keyboards and keyboard parts out there that allow you to create an entry-level custom mechanical keyboard for less than those pre-built gaming keyboards, which will likely be better than them as well.
In this guide we'll highlight some of the best budget mechanical keyboards that you can customise, and go through the easy and inexpensive customisations you can do to them to make your own mechanical keyboard that's perfect for you.