The fastest gaming SSD has hit a historic low price in Amazon's Spring Sale
Suitable for both PC and PS5, this Samsung 990 Pro 2TB is an incredible performer.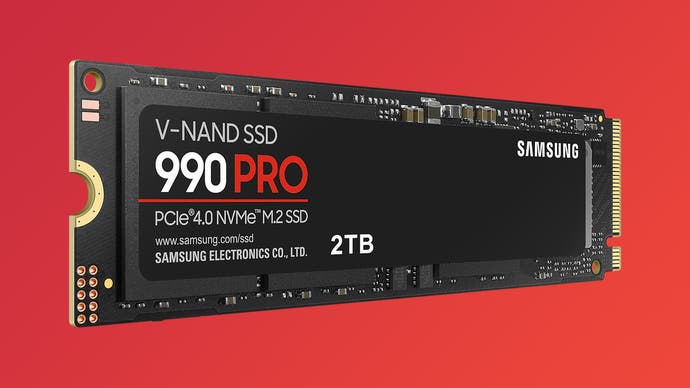 The fastest SSD we've ever tested for PC or PS5 is the Samsung 990 Pro - and today, this drive has dropped to £174 for a 2TB model after a 20 percent discount in Amazon's Spring Sale. For context, that's only £20 more than the 1TB model of this drive cost on debut last year.
The 990 Pro is a spec monster, rated for up to 7450MB/s reads and 6900MB/s writes and bumping up against the very limits of the PCIe 4.0 interface. However, its rapid game load times are a result of its excellent random performance, which is rated at up to 1.4M IOPS reads and 1.55M IOPS writes - for reference, that's more than double the speed of the best PCIe 3.0 SSD.
With those kind of specs, it's perhaps no surprise that the 990 Pro comes in at the top of the charts when it comes to both our best PS5 SSD and best SSD for PC gaming recommendations after our real-world testing. If you're picking it up for PS5 use, we recommend this cheap £8 heatsink that we've used extensively on PS5.
There are few SSDs in the same ballpark, with only really the likes of the £150 WD SN850x and £165 Kingston Fury Renegade offering a similar level of performance with over 1M IOPS random speeds and over 7000MB/s sequential speeds. All three are excellent choices and the other two drives cost a bit less even after this discount, but the 990 Pro is the one that performed the best for us in our testing - so I'd recommend it over these alternatives.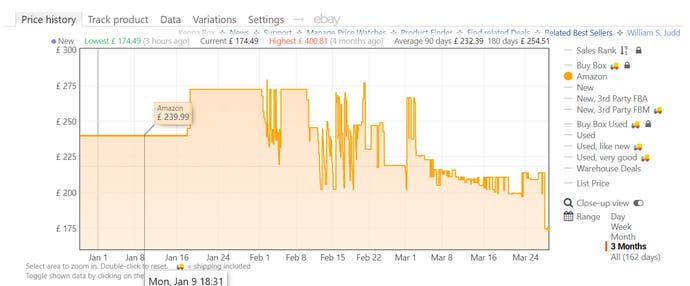 That's all for this deal, but there's plenty more gaming tech available on sale at the moment. Check out our Spring Sale live blog to see the latest deals as we discover them, or catch up with our roundup of the best Spring Sale deals we've found so far.