Diablo 2 saves: Cross progression and how to import old characters into Diablo 2: Resurrected
You haven't aged a day.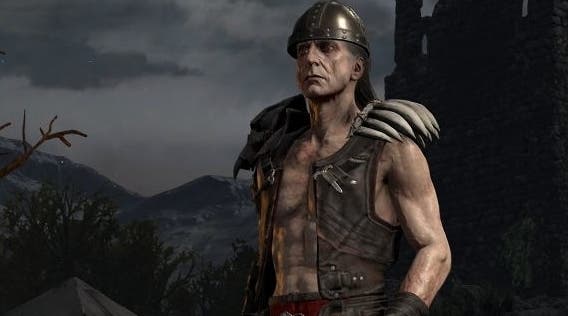 Do you still have your character saves? If so, here's how to import saves in Diablo 2, as well as how cross progression works.
It's possible to import your save in Diablo 2 if you are one of the people who never stopped playing or just kept their character saves all this time.
This can be good to recall fond memories in Diablo 2: Resurrected, or just get a significant headstart by importing your favourite class and resume where you left off.
This page explains how to import saves in Diablo 2: Resurrected as well as how cross progression works so you can make use of cross-progression and share your characters between platforms.
On this page:
How to import your saves in Diablo 2: Resurrected
While Diablo 2:Resurrected will inevitably attract new players, veterans of the original will be thrilled to know that they can import their already existing saves.
Whether it's purely for nostalgia or for practicality, players can import saves from Diablo 2 as long as they have the offline saves at hand. All there is to do is to copy the save files from the original Diablo 2 to the Resurrected folder on PC.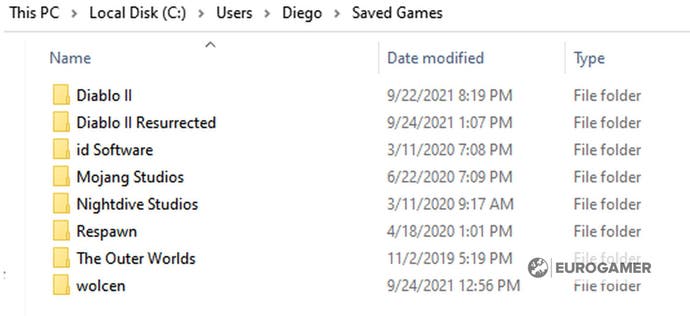 The exact route is C:\Users\Username\Saved Games\ for both the Diablo II and Diablo II Resurrected folders.
Drag and drop your files and you'll be all set. Just in case, 'Username' refers to however you called your PC user, so just replace it or look for the path manually following those steps.
Note that we specifically mentioned offline saves, as there are no longer servers divided per region. In addition, you won't be able to use your offline saves in online mode. For this, the developer has confirmed that you'll need to create a new online character.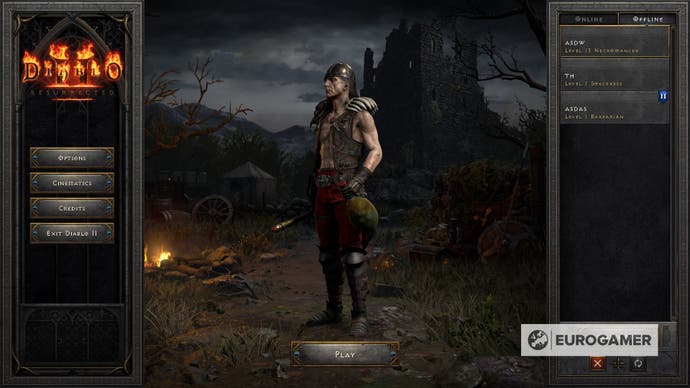 This means your imported save will only exist on PC - there is no way to bring it from the original Diablo 2 to Resurrected on PC, and then take it to a console via cross progression. Only new online characters can make the leap - which we discuss more about below.
Depending on what you were expecting, this may not be the best news. At the very least, you'll be able to use your new online character for cross progression - even if it means leveling from scratch.
---
Looking for more help? We have pages on the best Diablo 2 class, best Diablo 2 builds and runewords, Diablo 2 leveling, how to import saves, how to reset your skills, how to identify items, when and how to imbue items, where to find monastery locations and the underground passage, and finally, how to access the secret cow level.
---
How cross progression works in Diablo 2: Resurrected
Once you have an online character, you'll be able to take it across multiple platforms thanks to Diablo 2 cross progression. This will allow you to continue where you left off on PC, Xbox, PlayStation or Switch, and retain all your progress between them.
For this, you need to have a Battle.net account linked to the platform(s) of choice. You can opt to link accounts from the main menu or in any other device. Just head to Battle.net and access the connections page once you've signed in. From there, choose the platforms you'll be doing cross progression with.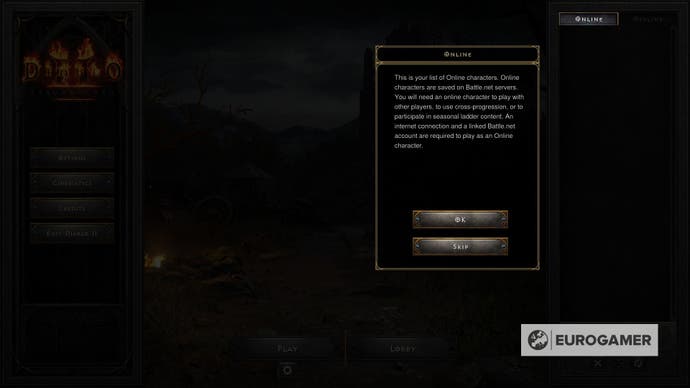 It may not be as enticing as cross play, but it's a nice to have. At the very least, if you own Diablo 2: Resurrected in multiple platforms, you'll have no shortage of opportunities to play with friends.