Detective Pikachu gets worldwide release and a huge amiibo
Shock!
Detective Pikachu, the bizarre crime-solving Pokémon spin-off for 3DS, is getting a worldwide release and a giant amiibo.
The episodic game will finally see its second episode launch in Japan in March - and a Western release with both episodes included at the same time.
Here's the game's talkative star in his new amiibo form, sat next to the original Smash Bros. series Pika: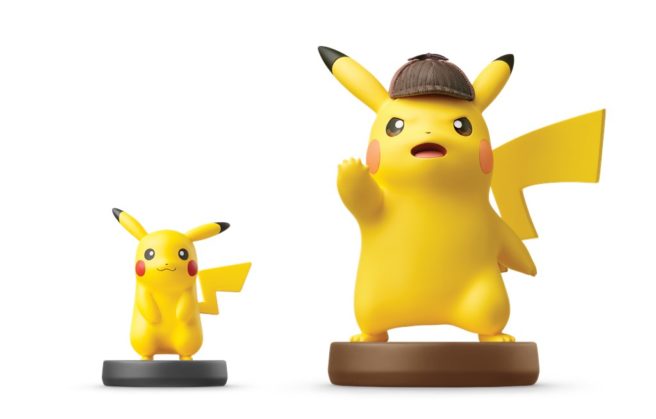 And here's the first English-language footage:
It's been nearly two years since the first Detective Pikachu episode arrived in Japan. Until last month there was no word of an English-language release - when it was rated by the European ratings board PEGI.
Those intervening two years have seen the game lock down a Hollywood live-action film deal, with Ryan Reynolds (yes, really) voicing and providing mo-cap for the loud-mouthed crime-solving rat.