Detective Pikachu amiibo lets you unlock cutscenes faster
I'm sorry I haven't a clue.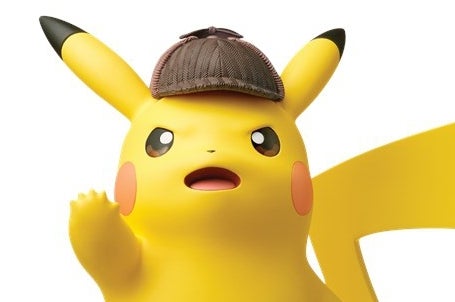 Detective Pikachu's oversized amiibo will let you unlock helpful cutscenes - "Pika Prompts" - faster, Nintendo has said. (You'll still be able to unlock them in-game without it.)
Both the 3DS game and its accompanying figurine will arrive next month on 23rd March, a fact celebrated by a brand new trailer for the game, below.
The more footage we get of Detective Pikachu, the weirder it looks - In a good way, I think, but judge for yourself:
It's been nearly two years since Detective Pikachu arrived in Japan. Improbably, the game is now being adapted into a live-action film, with Ryan Reynolds voicing and providing mo-cap for Pikachu himself. Rita Ora will co-star.