Destiny now destined to launch in September
Beta next summer on PS4 and PS3.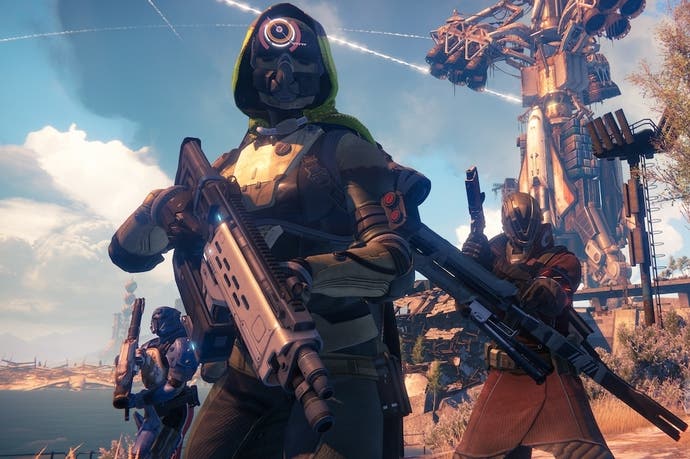 Bungie's hugely anticipated not-quite-an-MMO-but-definitely-an-MMO first-person shooter Destiny has been dated for 9th September on PS4, Xbox One, PS3 and Xbox 360.
A beta will launch next summer on PS4 and PS3.
Originally Destiny was expected to arrive around spring 2014, but no one really believed that. "Every new build brings us closer to our original vision," wrote community manager David "Deej" Dague on Bungie.net. "With those goals in sight, we intend to use every moment from now until the release of the game to ensure that Destiny lives up to your expectations, and our own."
"The early support and enthusiasm for Destiny has been inspiring and humbling. We believe this is the right decision for our game, our studio, and our passionate community."
For more information about Destiny, Oli Welsh went in depth with Bungie at E3 to find out what makes it stand apart from other MMOs - if it even is an MMO.