Destiny beta to launch early 2014, according to Amazon
UPDATE: Activision confirms pre-order bonus, releases trailer.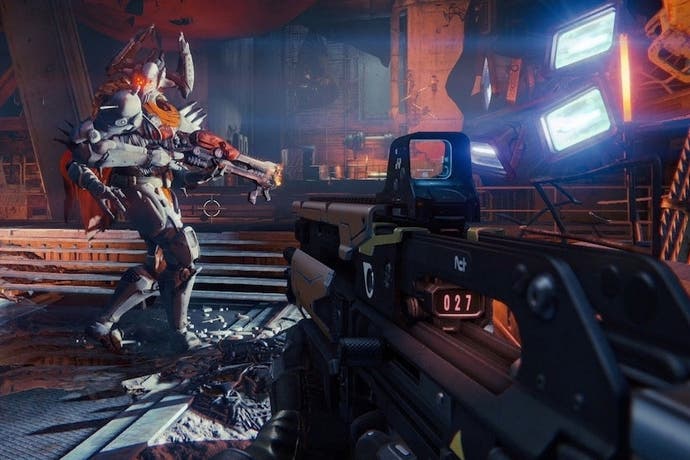 UPDATE: Activision has confirmed its beta access pre-order bonus for Destiny, as was leaked by Amazon earlier today.
The beta - launching in early 2014 - will only be awarded to those who pre-order Destiny from participating retailers while supplies last. In the UK, this includes: Amazon, Smyths, Tesco, and Blockbuster.
Our US friends can get in on the beta at Amazon, Best Buy, GameStop, and Walmart.
Those who pre-order Destiny will receive a beta entry code on their receipt or get e-mailed one. Those who've already pre-ordered Destiny from one of these retailers will automatically be entered in the beta and should be e-mailed their 9-digit entry code as well.
Activision also released this nifty new trailer for Destiny showing off the moon. As in our moon, and what it looks like when war is waging on it. We also get to see the Hive, one of four enemy races in Bungie's upcoming shooter.
Original Story: The Destiny beta will launch early 2014, according to Amazon.
The Amazon product page for the PlayStation 4 version of Bungie's new game dishes the dirt. With the developer set to release a new video today, it seems the shop has jumped the gun by a few hours.
To gain access to the beta you need to pre-order the game, Amazon reveals. That's for PS4, PS3, Xbox One and Xbox 360.
Pre-order and you'll be emailed a beta access code within a day.
That's all she wrote for now. Destiny is due out at some point in 2014.