Defense Grid 2 now set for PS4 and Xbox One
Via publishing deal with 505 Games.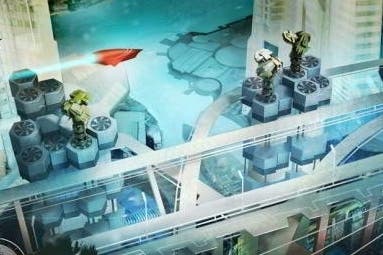 Tower defense sequel Defense Grid 2 is now confirmed for PS4 and Xbox One, along with its already announced PC release due later this year.
Defense Grid 2's development has had quite the storied history. A Kickstarter campaign raised money for an expansion to its predecessor, Defense Grid: The Awakening, but it failed to reach its $1 million stretch goal to fund a sequel. Luckily for developer Hidden Path Entertainment, an angel investor named Steven Dengler, the man behind Dracogen (who helped fund The Banner Saga, Broken Age, Project Eternity, Wasteland 2 and Torment: Tides of Numenera), stepped up to the task and Defense Grid 2 remained on course.
Now publisher 505 Games, the company that published such titles as Brothers - A Tale of Two Sons, Payday 2, Sniper Elite V2 and Terraria, has added Defense Grid 2 to its roster.
"505 Games has partnered with us at Hidden Path and is providing a great opportunity for next-generation console players to experience our vision of the definitive tower defense experience," said Hidden Path founder Jeff Pobst. "We're so excited to work on a game we love and bring it to additional platforms with such a like-minded publishing partner."
For more information on Defense Grid 2, Eurogamer YouTube editor Ian Higton interviewed Pobst about the upcoming sequel, which you can watch in the video below.