Deep Silver to publish crowdfunded Wasteland 2
inXile still retains creative control, while Deep Silver handles distribution.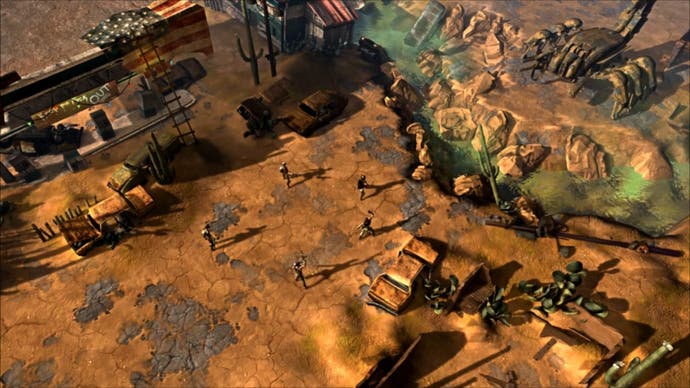 While Wasteland 2 is a primarily crowdfunded effort, developer inXile Entertainment has partnered up with Dead Island publisher Deep Silver to handle the highly-anticipated sequel's distribution.
Though Deep Silver isn't funding the RPG's development - leaving full creative control with inXile - it will be in charge of distributing the game's retail release and Kickstarter rewards. It will also assist the developer with QA testing of the localised international versions of the game. This will give inXile more time and money to focus on the game's actual development.
"This is a perfect opportunity for inXile: it allows us to continue to focus all of our energy and money into the creative aspects of the game while letting Deep Silver take our game outside of the pure digital space," said inXile CEO Brian Fargo. "This has the added bonus of allowing us to spend more of the Kickstarter funds on development while continue to retain all ownership and control."
Fargo added, "I've known the people at Deep Silver for many years and they have always been a first rate organisation to deal with."
This begs the question: Will we see more crowdfunded games strike up arrangements with publishers simply for distribution, rather than the old model where publishers held the purse strings throughout?