Dean Hall planning "really special" DayZ presentation for EGX Rezzed
Developer session and live interview set for March event.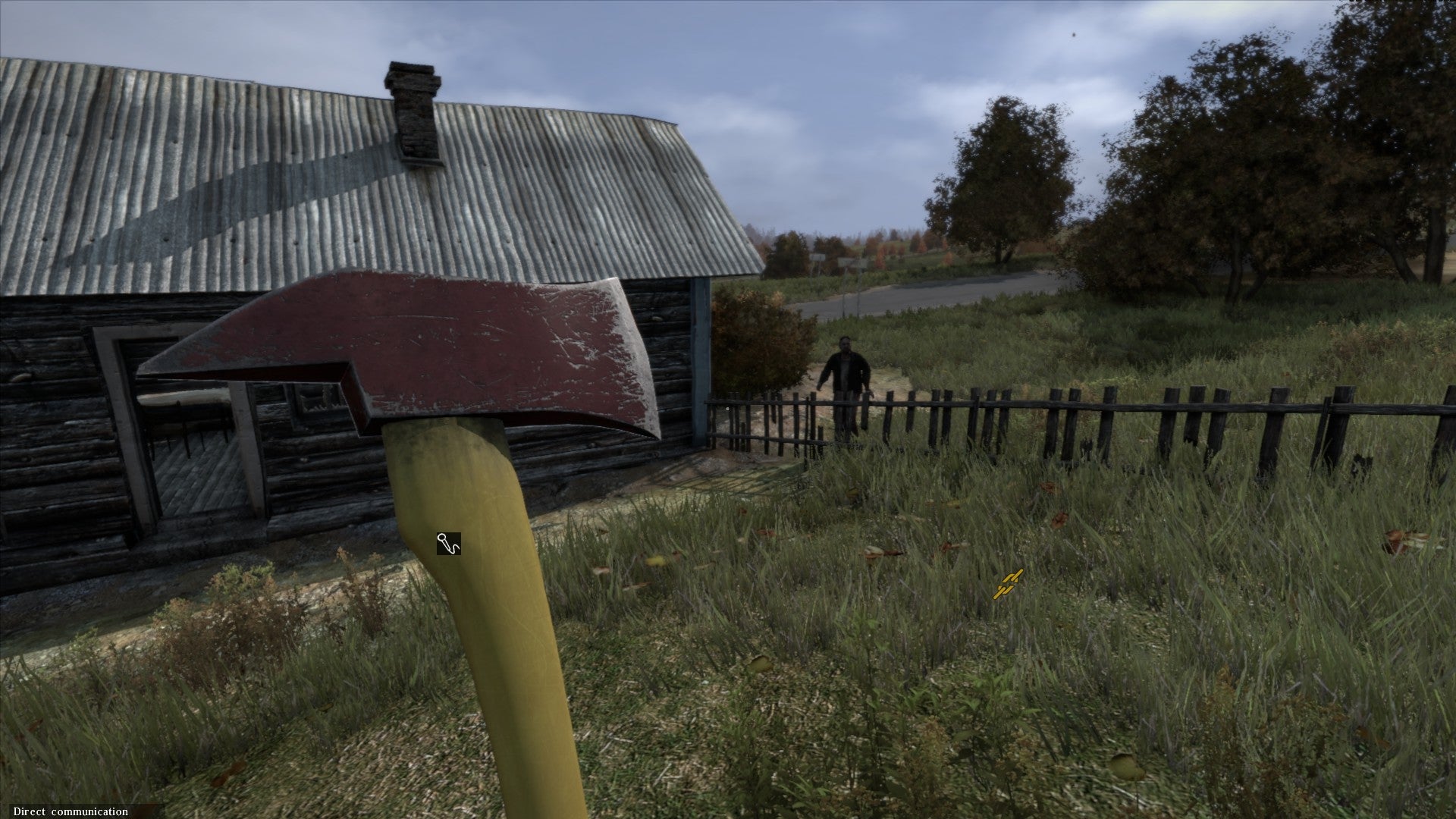 We're just under four months away from this year's EGX Rezzed event now, and I'm very pleased to reveal that Dean "Rocket" Hall from Bohemia Interactive will be joining us again to showcase his latest work on DayZ.
Hall gave standing-room-only talks at both previous Rezzed shows, but this year's a little different. Since we last saw him, the standalone version of DayZ has gone into Steam Early Access and sold a staggering 800,000 units in a month.
There should be even more attention on what he has to say at EGX Rezzed, then, and Hall tells me he's really excited to be coming back. "I think I'll put something really special on for the DayZ session," he said in an email.
EGX Rezzed takes place at The NEC, Birmingham, from 28th to 30th March, and the DayZ session will be first up on the first day, Friday 28th, at 1pm BST. Fans will also be able to see Hall on-stage on Saturday at 5pm for a live developer interview. Both sessions will be streamed live on Eurogamer.net.
There are many more sessions to announce - we'll have a full schedule for all three days - and of course EGX Rezzed will also have a huge show floor full of playable games. The show began life devoted to PC and indie titles exclusively, but this year we're opening it up to include next-gen console titles - although as DayZ's presence as a headliner demonstrates, we're keen to retain the vibe that makes the existing show special.
We'll have lots more EGX Rezzed stuff to talk about in the coming weeks. In the meantime, tickets are on sale at www.egxrezzed.net. Hopefully we'll see you there!
Oh, and if you're new to the site or the shows, EGX Rezzed - along with EGX London, formerly known as the Eurogamer Expo - are both operated by Gamer Network, which publishes this website. Eurogamer staff help out with things like the developer sessions schedule, although don't work on the commercial side.