DayZ finally leaves early access next week on PC
After nearly five years in development.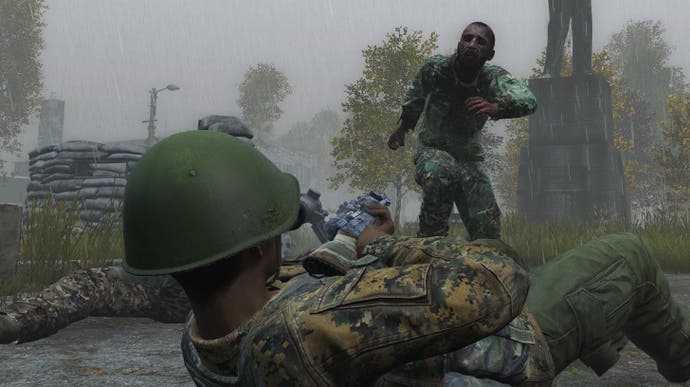 Bohemia Interactive has announced that the PC version of its long-in-development online zombie survival game DayZ will leave early access and launch in its 1.0 guise next week, on December 13th.
It's been a lengthy journey for DayZ, of course; the game started life as a fan-made mod for Bohemia's Arma 2 in 2012, and was an almost immediate hit, reaching one million players in the first four months of its release. As a result of its popularity, Bohemia made the decision take on the project in an official capacity, and early access development of a standalone version, with original creator Dean Hall at the helm, began in 2013.
Since then, much has changed; Hall left the project to start his own studio in 2014, and the originally PC-only game is now available as part of Xbox One's Game Preview programme, with a PS4 release also planned. After years of seemingly glacial development progress, DayZ eventually entered beta in November, with a full release pencilled in for the end of 2018.
While a December 13th launch date has now been set for DayZ on PC, Xbox One players aren't expected to see version 1.0 until Q1 2019. Bohemia has previously suggested that the game will release on PlayStation 4 at the same time.
with players flocking to