Long-in-development zombie survival shooter DayZ is finally out on PS4
Four years after it was announced for the console.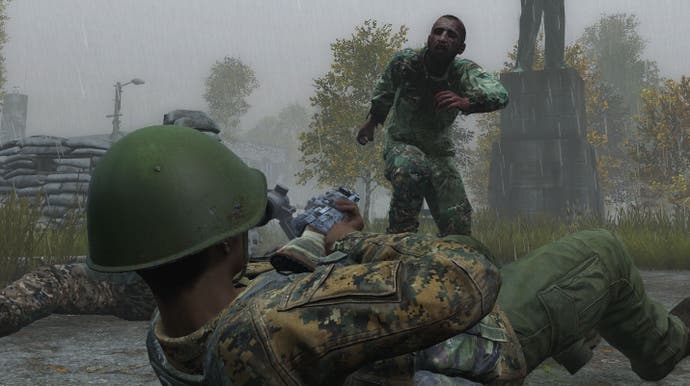 Bohemia Interactive's long-in-development multiplayer zombie survival shooter DayZ is now available on PlayStation 4 - a mere four and a half years after it was first announced for Sony's platform.
In DayZ terms, of course, four and a half years isn't a particularly long span of time. The open-world sandbox adventure first emerged back in 2012, as a fan-made mod for Bohemia's Arma 2, and a standalone version entered PC early access the following year. Although original creator Dean Hall left the project in 2014, development continued, with DayZ joining Xbox Game Preview last August, and finally hit version 1.0 last December.
Somewhere in the midst of all that, Dean Hall took to the stage during Gamescom 2014 to announce that a version of DayZ would be heading to PlayStation 4. Although no release date was given at the time, few were likely anticipating DayZ's protracted development, and a wait of over four and a half years.
For those PS4 players that never gave up hope, however, remaining eager to fight for their survival across a zombie-infested post-soviet Chernarus, that opportunity has finally arrived. DayZ is available now on the PlayStation Store and costs £39.99/$49.99 USD.