Deadly Premonition dev's Xbox One exclusive D4 launches tomorrow
Whole game playable without Kinect.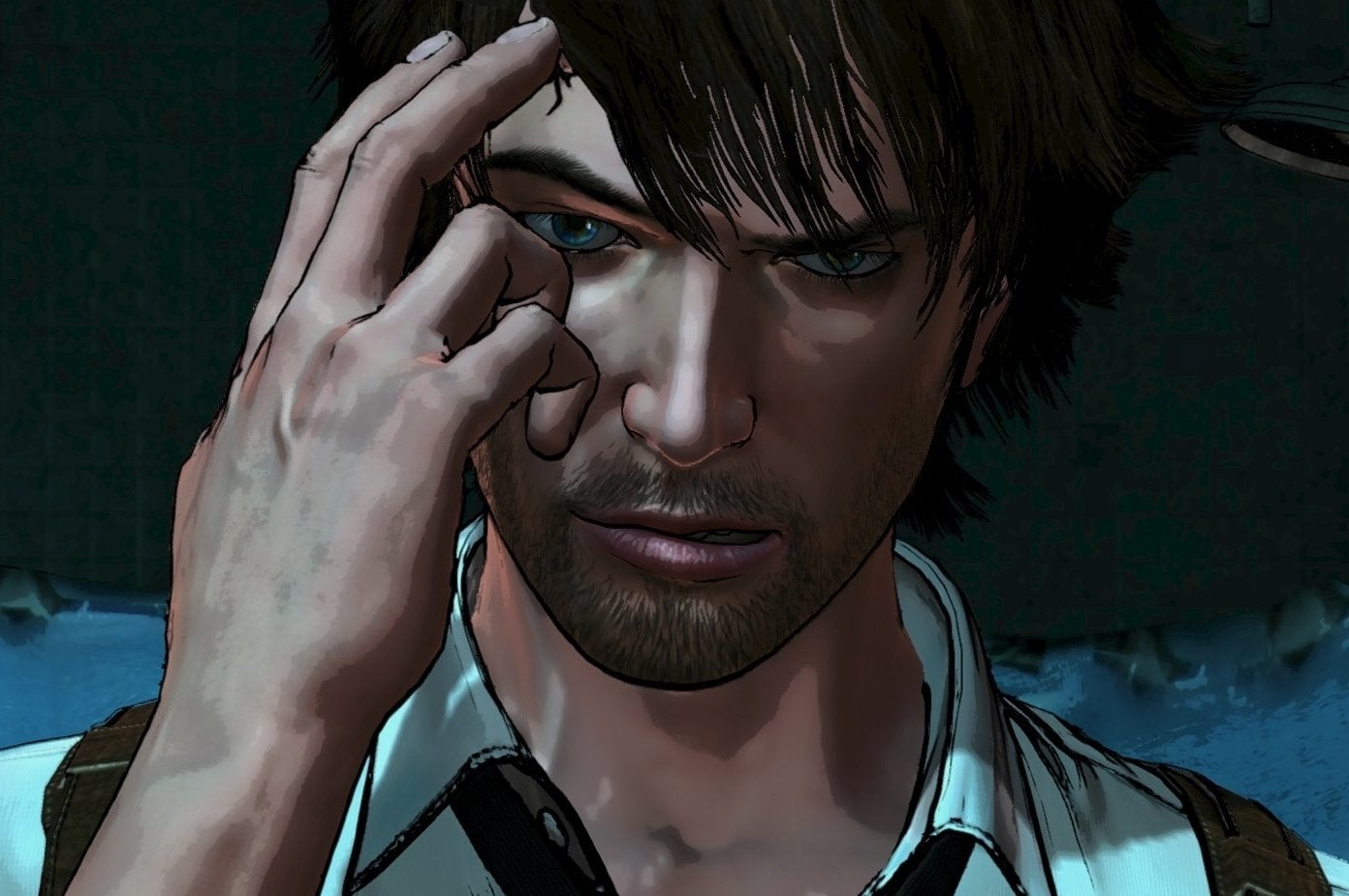 Cel-shaded Xbox One mystery adventure D4 will launch worldwide tomorrow, 19th September, developer Hidetaka 'Swery' Suehiro confirmed to Eurogamer at Tokyo Games Show 2014.
The game will launch for $14.99 (UK price still to be confirmed) and include the prologue, first and second episodes. More episodes will follow at a later, undisclosed date.
Designed for Kinect, the whole game is also playable via a standard controller. In a live demonstration we saw how the game's camera movements (dragging and swiping your hand left and right in front of you) can be replicated by a simple tap of the control stick.
Action sequences require more advanced gestures - such as making running and leaping gestures to quickly slide your way through a closing door.
Swery has made action moments available to fail up to 10 times before the mission restarts so players are not too disrupted if they make an error.
Other Kinect gestures include tapping your head to bring up the game's investigation mode, where notable objects in your environment are highlighted.
Overall, the game appears to play much like Telltale's Walking Dead series in terms of how you explore environments, with certain items and objects available to probe. Selecting these items then allows you to perform a context-sensitive movement, such as turning your hands to operate a wheel.
The Kinect and controller move schemes can be switched between at the touch of a button, Swery added. Just putting down the controller on the floor and raising your hands moves you back into Kinect control mode.
A mode for standard Xbox One controllers was talked of inclusion from the start of the project, the developer concluded, and was not a response to Microsoft's dropping of Kinect for some Xbox One console bundles. As to which he personally prefers, Swery said that the Kinect controls were "more fun".
Free downloadable costumes will be made available each week after the game launches - announced every Monday and made available every Wednesday - which will tie into other well-known titles.