Dead Space 3 gained co-op because gamers didn't fancy facing scares alone
The other games were "pretty scary".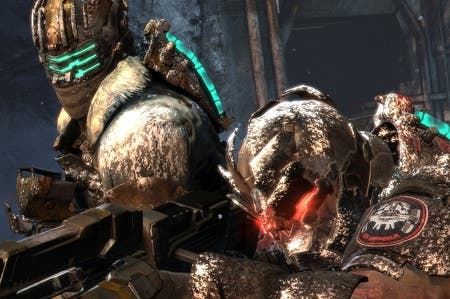 Dead Space 3's co-op mode will appeal to people who found the first two Dead Space games too scary, publisher EA has said.
Players will be able to tackle the entirety of Dead Space 3's campaign with a friend - a marked change from the nerve-jangling solitude of Dead Space 1 and 2.
"We were doing research coming out of Dead Space 1 and 2 and we're really proud of those products," EA Games marketing boss Laura Miele told MCV. "We received feedback to understand how we can take the game out to even more consumers.
"We were hearing feedback that they love the thriller game, but it was pretty scary, and the obvious next step was that they wanted to play with someone. So we introduced co-op into the game."
Of course, Dead Space 3 is playable alone, too. Overall, the game should be just as scary as its predecessors, Miele reasured.
"The horror of Dead Space is still all there. It's still true to its roots and no less scary, but people felt far more comfortable playing it with someone else than they did doing it on their own.
"Personally, I would rather go to scary movie with my husband rather than sit at home with the lights out watching one on my own. We're looking for that to reach out to consumers that perhaps were not open to Dead Space 1 and 2."
Dead Space 3 will see series protagonist Isaac Clarke team up with gruff army beefcake John Carver. The pair slice into action on PC, PlayStation 3 and Xbox 360 next February.