Dead by Daylight's next killer revealed to be Ghostface from Scream
After dev accidentally deploys internal build.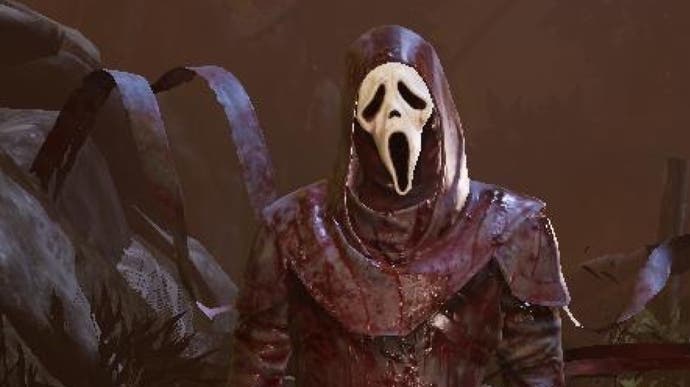 Following an unintentionally revealing update mishap, fans have discovered that the next killer to join asymmetrical multiplayer slasher horror Dead by Daylight will be the iconic masked maniac Ghostface from Scream.
Developer Behaviour Interactive ordinarily likes to reveal its newest additions with a bit of fanfare, but its next big surprise was somewhat ruined when it accidentally pushed its own developer build to Xbox One players instead of its intended Mid-Chapter Update.
Although Behaviour Interactive was quick to rectify the mistake, there was no stopping dataminers from picking through the mistakenly deployed update. There they found, among other things, models, textures, and animations for a new killer based on the antagonist of seminal 90s slasher movie series Scream - better known as Ghostface - and it didn't take long for those files to find their way to the self-explanatory Leaks by Daylight subreddit.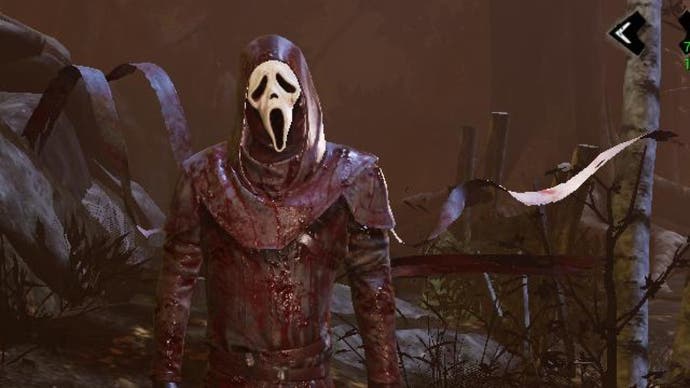 Admittedly, it's not especially surprising to learn that Scream's iconic killer is bound for Dead by Daylight, particularly given that the game already plays hosts to some of Hollywood's most recognisable murderers - including Halloween's Michael Myers, Nightmare on Elm Street's Freddy Krueger, and Texas Chainsaw Massacre's Leatherface.
And Ghostface looks to have retained at least some of the Scream series' dark humour in the transition to Dead by Daylight, with fans unearthing a Survivor death animation in which the killer pauses to take a selfie over the remains of their latest victim.
Addressing the incident on Twitter, and confirming Ghostface's imminent arrival in the process, Behaviour Interactive wrote, "Some lucky players got a glimpse of our upcoming chapter release content in today's mid-chapter update. We already pushed the right update live to all players on PC and PS4. XBOX users will receive it within a few days. In the meantime, enjoy the early hype on the next chapter!"
Dead by Daylight's next chapter is currently scheduled to launch in June.