DayZ sneaks up on Steam Early Access
Dawn of the dead.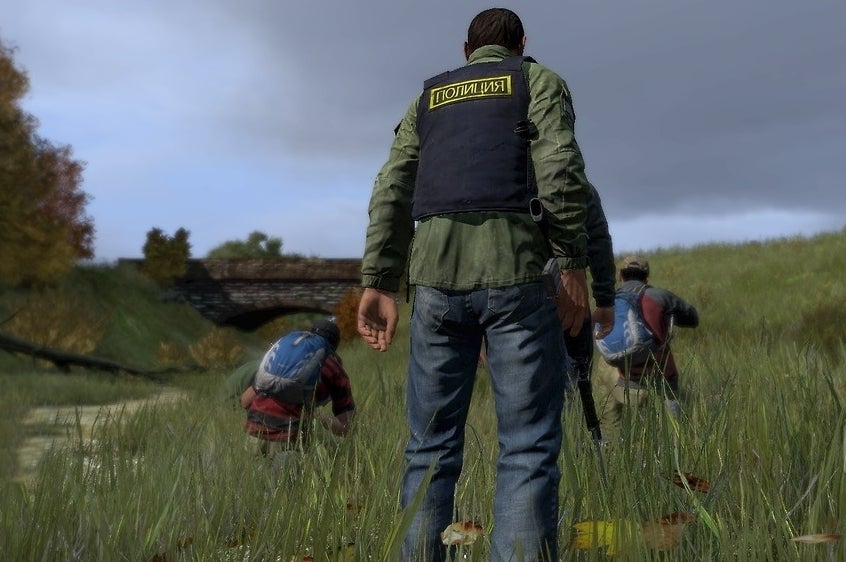 The wildly popular Arma 2 mod-cum-zombie-MMO DayZ has released its standalone version, albeit in alpha form, on Steam Early Access today.
Priced at £19.99 / $29.99, this enhanced version of DayZ was developed by the original mod's creator, Dean Hall, in collaboration with Arma 2's developer Bohemia. Like the original mod, DayZ standalone's most appealing attributes are what it doesn't have. The goal is simply to survive as long as you can in a world of few resources, shambling undead, and not always scrupulous other players. "There are no superficial tips, waypoints, built in tutorials or help given to players," Bohemia explained. "Every decision matters, there are no save games, no extra lives, every mistake can be lethal."
While DayZ standalone is available, the developer has warned prospective buyers that if they're on the fence, they should probably wait until the game is complete as this alpha won't be very indicative of the finished product. "Early Access is your chance to experience DayZ as it evolves throughout its development process," Bohemia cautioned. "Be aware that our Early Access offer is a representation of our core pillars, and the framework we have created around them. It is a work in progress and therefore contains a variety of bugs. We strongly advise you not to buy and play the game at this stage unless you clearly understand what Early Access means and are interested in participating in the ongoing development cycle."
Earlier this month Hall didn't mince words by saying "Buying early will be a recipe for disappointment."
Still, it might prove interesting for those eager to follow the development process. Check out how DayZ looks in its alpha stage in its Early Access launch trailer below.