Darksiders 2's Abyssal Forge DLC due next week
Darksiders 2's Abyssal Forge DLC due next week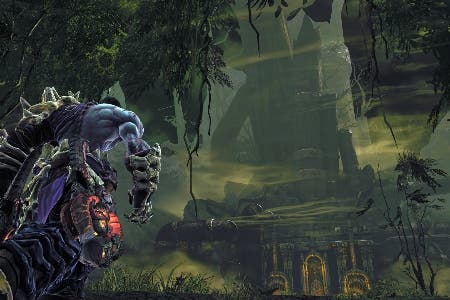 Darksiders 2's second DLC pack, the Abyssal Forge, is coming to Xbox Live and PC on 30th October, while the PSN version hits the following day in Europe. It will cost 800 MS Points / £6.80 / $9.99.
The titular forge is described as a "living machine" by developer Vigil, that was "designed to harness the unfocused dark power of the Abyss and create the most powerful legendary weapons." In other words, it's bad news and must be stopped. By Death.
The DLC features an entirely new swamp-like Shadow Lands area consisting of two dungeons. Vigil claimed the add-on will contain "the hardest enemies and puzzles yet."