Darksiders 2 trailer uncovers in-game footage
Mort mort mort!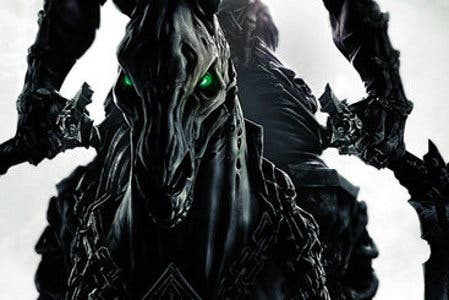 Bone up on your Darksiders 2 knowledge with a new trailer for the game, freshly unleashed by publisher THQ.
The footage is described as "all-gameplay", and is certainly all in-engine. It includes beautiful angels, ugly demons and a cool looking horse.
There's a few glimpses at combat, in which Death unsurprisingly excels, as he/it takes down winged beasties and mean-looking skeletons.
Darksiders 2's release is now less than a month away - it arrives in the UK for PC, PlayStation 3 and Xbox 360 on 21st August. A Wii U version is set to arrive later this year.