Darksiders 2 pre-orders at THQ store receive bonus season pass
Contains two extra DLC packs, weapons and armour.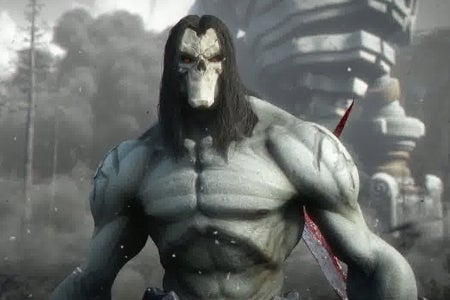 THQ is offering a complementary Darksiders 2 season pass to those who pre-order the game from its official store.
This allows free access to day 60 and day 90 DLC as well as something called the Maker's armour and scythe set. "These DLC packs will include significant new single player content," promised the publisher's announcement.
Additionally, all pre-orders will be upgraded to the Limited Edition at no cost. This comes with a download code for the Argul's Tomb add-on that includes a new dungeon to explore. It's due approximately 30 days after the game's launch.
While the Limited Edition upgrade is valid everywhere, the season pass is exclusive to shopTHQ. The publisher's store only ships to North America, though you can purchase a digital version for PC to reap these benefits.
THQ also claimed that its online store is the only place that still has stock of the Darksiders 2 Collector's Edition. Priced at $99.99, this includes a life-sized replica of Death's mask, a hard-cover artbook, a digital copy of the soundtrack, special "Shadow of Death" armour and all other pre-order bonuses from the Limited Edition.
For more information check out our recent Darksiders 2 preview in which Christian Donlan wrote, "I'm more excited about it now than I expected to be."
Darksiders 2 is due out this August on PC, Xbox 360 and PS3. A Wii U version will follow upon the system's launch later this year.