Curiosity - what's inside the cube? out next week
Promise.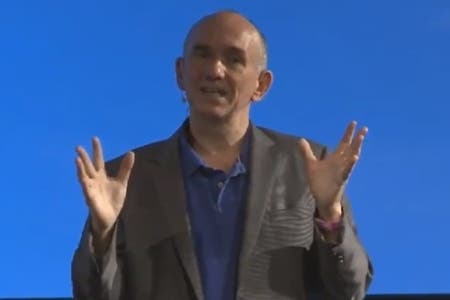 Curiosity, the free app from Peter Molyneux, releases next week.
The cube-tapping sort of game sort of social experiment has been approved by Apple and launches on Wednesday 7th November, Molyneux's studio 22Cans announced on Facebook.
More specifically, Curiosity releases at 8.22am on Wednesday 7th November. "From then you will be able to take part in what for us is a unique global experiment," 22Cans said.
Meanwhile, the Android version is finished, 22Cans confirmed. Both the iOS and Android versions launch next week.
"Joining hopefully thousands of people on the journey to the centre of the cube is going to be a fascinating experiment that we will share with the world. Remember you could be the single person to find out what TRULY amazing thing lies in the centre. Thank you for sticking with us, it's been a couple of very stressful and fascinating weeks but the moment is finally upon us."