Molyneux teases mystery appearance at Microsoft's next Xbox reveal event
"I'm sworn to secrecy here..."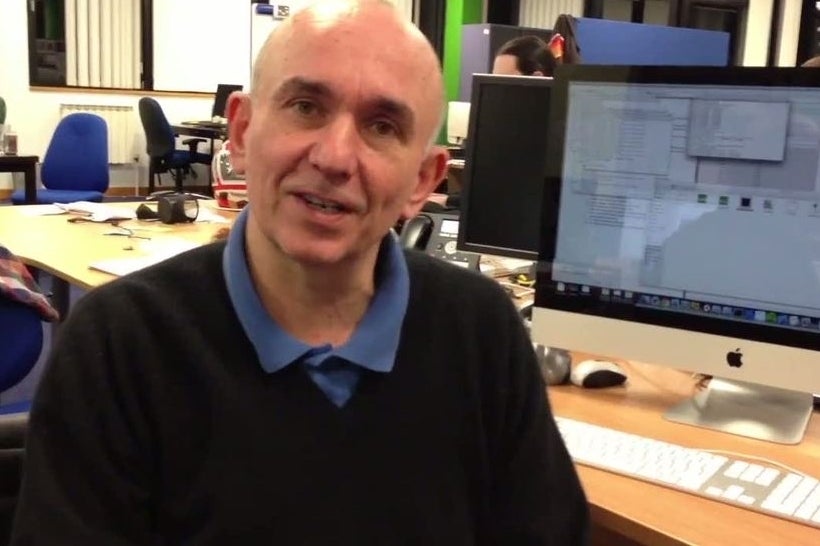 Peter Molyneux looks set to appear at Microsoft's next Xbox reveal event later this month.
The former Microsoft executive told Eurogamer he has the chance to be at Microsoft's Redmond headquarters for the hotly-anticipated announcement - and he's keen to make the most of it.
But he stressed that the invitation is not at the behest of his former employer, Microsoft. "There's this opportunity that's come up for me to be involved - it's not from Microsoft by the way - in the Xbox announcement, and I'm probably going to take up that opportunity," he told Eurogamer.
"I'm sworn to secrecy here. It should be really good fun, and maybe slightly contentious."
Microsoft will announce the next Xbox on 21st May with an event that will be broadcast live online.
The gargantuan company is expected to announce a number of games for the platform. Those rumoured to be on the list include Crytek's Ryse, a new Forza, a mystery zombie game and an unannounced family game.
There's also a rumour doing the rounds that suggests Respawn Entertainment's game is an Xbox exclusive, and could make the cut.
Whatever the case, we won't see Molyneux on stage during the Redmond event. "No, you won't see me on Microsoft's stage," he said. "I can categorically say, I'm the last person they will want on their stage!"
Molyneux quit Lionhead Studios - the developer he co-founded and then sold to Microsoft - early last year to go it alone. At the time he told Eurogamer he was interested in partnering with a publisher for the game that would eventually be revealed to be Godus, but instead he turned to Kickstarter for crowd-funding.
We asked, flat out, is Molyneux's Guildford-based independent studio 22cans making a game exclusively for the next Xbox?
"No," he replied. "I'm very firmly in the multi-device camp now, where it's mobile, it's PC and all formats and not kind of tying myself to one particular format.
"I'm sure if they came with a wheelbarrow of cash I might change that opinion. But at the moment there are no wheelbarrows parked outside."
Then, "I better not say any more, although I'm so tempted to."
Molyneux and the 22cans team are hard at work bringing the Curiosity experiment app to an end, and on delivering the alpha version of Godus, which is expected in the next couple of weeks.
Internal projections suggest we could discover what's inside the cube on 21st May - the day of Microsoft's event.