With Project Godus funded, Peter Molyneux can finally get some sleep
"No regrets."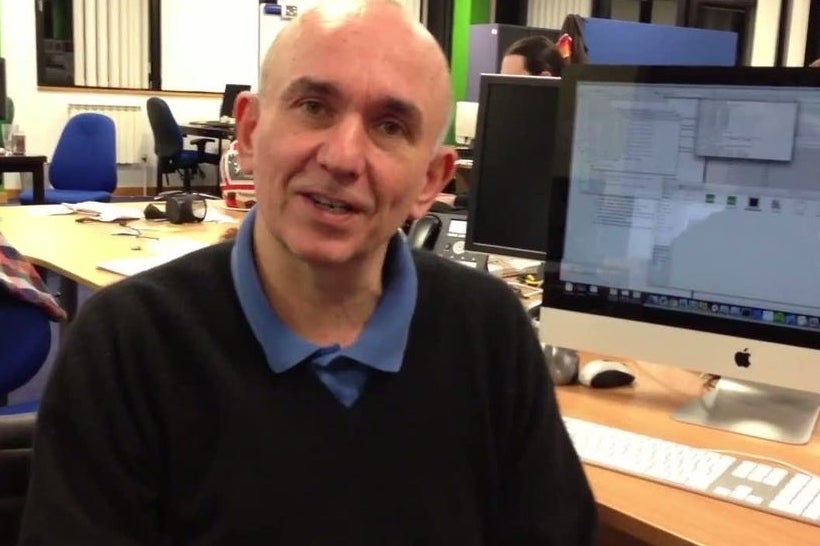 Last night Peter Molyneux got a good night's sleep for the first time since the Project Godus Kickstarter began a month ago.
He fell asleep at 2am and woke at 9am. "That's pretty good for me," he says. Over the last 30 days each night he'd check on the progress of the Kickstarter on his iPad in his sleep, waking up to find his face pressed against the screen. Last night, that didn't happen.
---
At 9pm last night the Project Godus Kickstarter hit its £450,000 funding target. It's been obvious for a few days now that it would - Monday and Tuesday's hauls guaranteed it. But Molyneux remained convinced something was going to go wrong right up until the last because of trolls.
It happens with a lot of Kickstarters - people pledge money they never intend to give and pull it moments before the end. Molyneux was worried some of the larger pledges Godus had seen - the five thousand pound mark pledges - were just trolls. And so it proved. Just before it hit £450,000 someone withdrew a £5000 pledge. Godus was and then wasn't in the blink of an eye.
But then it was, and now, the morning after the night before, it still is. It wasn't a dream. At the time of publication £478,617 had been raised from 15,552 backers with 27 hours still to go. Half a million pounds raised looks in sight.
"We were still talking about scenarios at half past eight last night," Molyneux says. "I got, 'everyone's going to withdraw their pledges! They're all trolls. That's it. Let's all just line up and commit suicide!' It fuels paranoia. It compresses all the emotions and just requires you to be super paranoid. Actually, that fear is a great motivator to do great things."
Moments after crossing the finishing line Molyneux cried - or, "I had my little weep of joy." He was then, on camera, "dragged" to perform a Gangnam Style cancan with the rest of the small team at Guildford-based studio 22cans. "All my tears of joy evaporated into blushing embarrassment. I've seen the footage back and I am gloriously out of time with everybody else.
"You don't know what to do. You want to celebrate. I posted and said thank you to everyone. I just felt incredibly grateful to everyone. It's amazing the amount of support the pledgers have for the campaign. That is one of the most inspiring things. It's just a wonderful experience. Like everything in life, if something is hard to do and it's a struggle, when you get to do it it makes it all completely worthwhile."
All my tears of joy evaporated into blushing embarrassment. I've seen the footage back and I am gloriously out of time with everybody else
The true celebration, though, will wait until ten minutes to six tomorrow evening - the time when the Kickstarter officially ends. Then, Kickstarter will take the money pledged from the backers' accounts. Then, Kickstarter will spend 14 days cleaning up the accounts before popping the money into 22cans' bank account. "We're going to turn the webcam on again and we'll celebrate tomorrow night," Molyneux says, laughing. "That's for sure."
The Project Godus Kickstarter has been one of the more controversial in recent months. It started modestly, looked like it was dying a slow death halfway through before picking up last week and finishing strong these last few days.
Molyneux has spent every minute of every day thinking it would fail, but last Thursday, 13th December, while he was in San Francisco on a business trip, he allowed himself to imagine passing the magic funded mark. He'd just been told Project Godus had made 60 per cent of its target and, according to Kickstarter's statistics, 90 per cent of Kickstarters that get to the 60 per cent mark end up funded.
"I thought up to that point, oh gosh, it's not going to make it," Molyneux says. "It could be the time of year. It could be the idea. I did some interviews where a lot of people in the press were asking what happens if it doesn't make it. And then it hit its 60 per cent target.
"The day after we had a really good day. And then another good day. And then another good day. And then two days ago we had an astounding day. It went from £19,000 worth of pledges to £55,000 worth of pledges.
"I didn't know but I dared to start thinking that yes, maybe this is going to get funded."
Did you put any of your own cash in towards the end?
"It's tempting. My wife did. It was quite a lot. She's definitely there. That's the thing. I'd spend 16 hours in the office then I'd go home and spend four hours with my wife going through everything she didn't like about the campaign. She was as much a pledger as anyone else. She was on the board. She's been commenting. And I'd get home and it was, 'why are you doing this? What's that all about? You can't do that! You can't say this!' It was 24/7."
But you didn't put any of your own money in?
"I did make a little pledge just to make sure all the emails are there. It was a few hundred quid. That's all."
---
Kickstarters such as Godus and David Braben's Elite: Dangerous have caused some to wonder about the kinds of projects on the crowd-funding website. In a comment piece published last Saturday called, "Are the rich old men ruining Kickstarter?" Eurogamer's own Tom Bramwell expressed his own concern:
"I'm looking at Kickstarter through the prism of Molyneux and Braben and Schafer and Fargo reaching out of their mansions and rattling their golden cups in my direction. They instantly put me in the mentality of a consumer watching E3 press conferences and online trailers and reading interviews and weighing up a pre-order against the potential fiction of their oft-broken pre-release promises. And this is just wrong. It's not wrong because they are taking advantage of people - which may or may not be the case - but because this is absolutely not what Kickstarter is about."
Is Peter Molyneux a rich old man ruining Kickstarer?
"I've put a lot of my own money into 22cans and a lot of my own money into Lionhead. I didn't have any money to put into Bullfrog but I would have put a lot of money in. There comes a point where the money you put in becomes very painful.
"I do live in a really nice house and I've got two cars. I'm not complaining at all, but I am not mega-wealthy by any means. I'd love to show you my bank balance to prove that. It seems people want me to say, 'go and email my bank manager and ask him how much I have.' I don't receive royalties from past games. Every company I've set up I've shared that company with everybody in that company, and that includes 22cans. A lot of the company is shared by everybody here. A lot of people, when they found a company they own 90 per cent. In none of my three companies have I owned more than 50 per cent.
I'm not as rich as people think I am

22cans, Lionhead and Bullfrog founder Peter Molyneux
"I'm not as rich as people think I am. Perhaps if I was single and without a family and responsibilities and I didn't have all the people I support, maybe I would use every last penny I have, but that's not what my life is now. It's an assumption because I've been in the industry so long that therefore I must be really wealthy."
The other side to the concern about Kickstarters such as Elite: Dangerous and Project Godus and Project Eternity and the others is that they're not the kinds of games that should be on Kickstarter in the first place. Kickstarter, some argue, is for the crazy ideas, the new ideas, the unique ideas, not the old ideas a publisher won't fund.
"There's an enormous amount of variety on there," Molyneux counters, "from people who had an idea two days ago down the pub to people who have been dreaming of an idea the entirety of their lives, from single people up in some little bothy in Scotland to teams that are partially funded that need a top up.
"I don't think Kickstarter would want to lay down rules that you must be this certain size and you must have this amount of passion and you must have this type of idea and formation.
"The whole word is crowd-funding and crowds have a way of weeding the stuff out that's not right. The internet and this global connection completely polices itself. That's the fantastic and scary thing about it.
"22cans is a small development, a new start-up. It happens to be led by a veteran like me. If the finance director had been in the industry for 20 years you wouldn't turn around and say, 'oh, well that team shouldn't be funded.' It just so happens that I'm the front man. But there are a lot of people in this company who have never done anything in the industry before, or even authored a game before.
"I don't see why I, with my background, should be precluded from it. I made the choice when I left Microsoft to become a small developer again and to define myself like a small developer defines itself, and that is someone who takes unbelievable risks - foolish risks like releasing Curiosity and doing Kickstarter.
"It was a truly terrifying experience. It was like giving the opportunity for everybody in the world to raise every negative thought about me, from over-promising to too much money to, 'he doesn't make good games.' I know it sounds stupid but it took a lot of courage for me to face that. It wasn't like doing an interview. This was saying, 'okay, here I am. You can say what you like.' I was willing to do that.
"I hope the way we ran the campaign and the honesty and dedication we put behind it shows we have a passion and a drive to do whatever it takes to make a great game."
It was a truly terrifying experience. It was like giving the opportunity for everybody in the world to raise every negative thought about me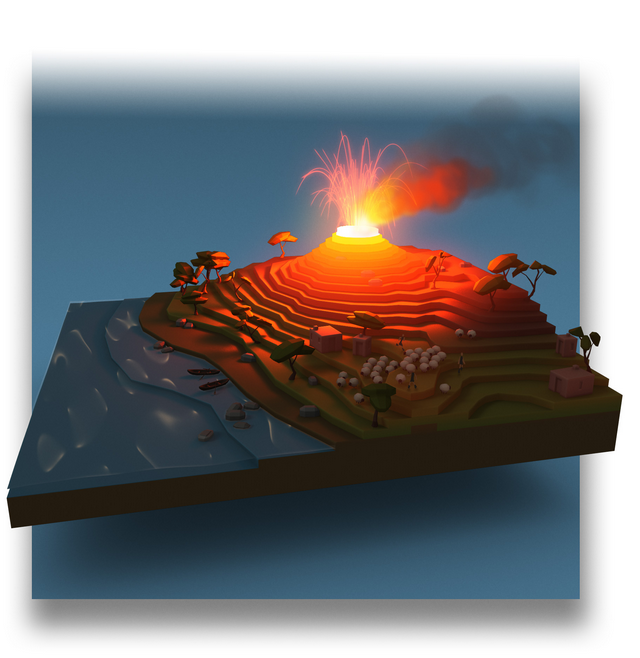 For 22cans the real work begins in January after the Christmas break. An alpha version of Godus will be released to backers as soon as possible, and, while work on that is going on, there's Curiosity to maintain. (On the cube tapping app, Molyneux promises to make an important announcement in January about when we might discover what's inside the cube - "The end is not not in sight," he says, cryptic as ever.)
"Now you have to realise this has got to be a great game," Molyneux says. "We've got 15,000 people to help us make Godus be a great game, and that's the way I think of it. That's 15,000 people who are going to play it obsessively and refine it and tweak it and tune it.
"When we use those people, which will be early next year when the alpha pledges get the first version of the game, we start to learn what it is we have to change and tweak to make it a brilliant game. That has sunk in and I'm incredibly excited about that.
"Things like Minecraft did that incredibly well in its early days and it made the game much better. I want to get on that bandwagon.
"Now we can focus on the reason 22cans was set up - to make great games."
Now we can focus on the reason 22cans was set up - to make great games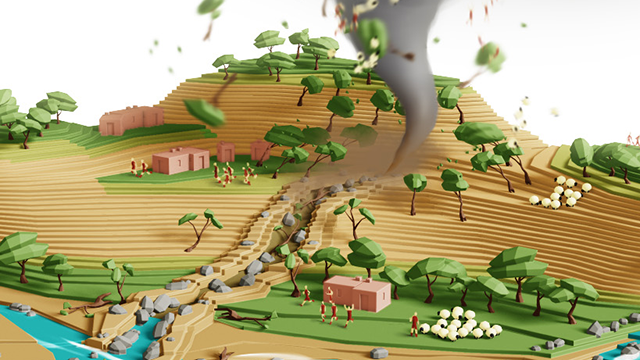 9pm on Wednesday, 19th December 2012 was the full stop on a quite incredible year for Peter Molyneux. In March he left Microsoft to found an indie developer. He spent the next few months assembling a staff of 20. Curiosity launched on 6th November. Soon after the Project Godus Kickstarter began. Now it's funded.
"Everything has moved insanely fast," he says, laughing. "This time last year I was sitting at a desk at Microsoft.
"And now, to release one project on a new format we've never ever done anything on, announce another project and get that project to prototype all in the space of 34 weeks is pretty amazing."
Any regrets?
"No regrets. I mean there are things I'd do differently, but I have no regrets. I'm just really childishly excited about getting the alpha out to people and getting their feedback and refining the game. That's going to be brilliant. I am sure - even the little I've played of Godus at the moment - I'm sure it's going to be a great game and it's going to do exactly what we wanted it to do. And wouldn't it be brilliant if it did reinvent a genre which has almost died out. That would be amazing! If we did that it would be incredible. A tiny company like us, if we reinvent a whole genre of game by using crowd-source funding and involving everybody in that, that would be brilliant, and I can't wait for Christmas to be over so I can get my teeth into it."
Take your chance to rest now, Peter. The spotlight will be on once again in the new year.
"I will be bored of rest by Sunday afternoon. It makes me feel slightly uncomfortable."
Become a Eurogamer subscriber and get your first month for £1
Get your first month for £1 (normally £3.99) when you buy a Standard Eurogamer subscription. Enjoy ad-free browsing, merch discounts, our monthly letter from the editor, and show your support with a supporter-exclusive comment flair!