Cory Barlog discusses almost cutting Kratos from God of War 2018
"It was like 'he's annoying, he's done.'"
Kratos might seem inextricable from God of War, but Sony Santa Monica considered dispensing with him early on in the PS4 reboot's development, fearing that his anti-heroism had become a liability. During an on-stage stage interview at Gamelab in Barcelona today, game director Cory Barlog discussed the game's change of direction and what almost got hacked out of the package along the way.
"Early in discussion, people were saying we had to get rid of Kratos," Barlog told Stuart Whyte, director of VR Product Development at Sony London, in an hour-long post-mortem. "It was like, 'he's annoying, he's done'." Kratos began life as an anti-hero at a time when anti-heroes in games were scarce, Barlog went on. He was designed to be intensely unlikeable, which made sense back in 2005, but after three mainline games, some members of the God of War team felt the character had run his course.
They suggested a brand new protagonist, arguing that the game's surrounding mythology was more important to the God of War brand than the character. "Kratos is not God of War - Greek mythology is God of War". Barlog, however, argued that there was a great story to tell about rescuing such a man from his worst impulses. "They really did not like the character. They wanted a new character. It took a lot of convincing to make them think it was a good idea."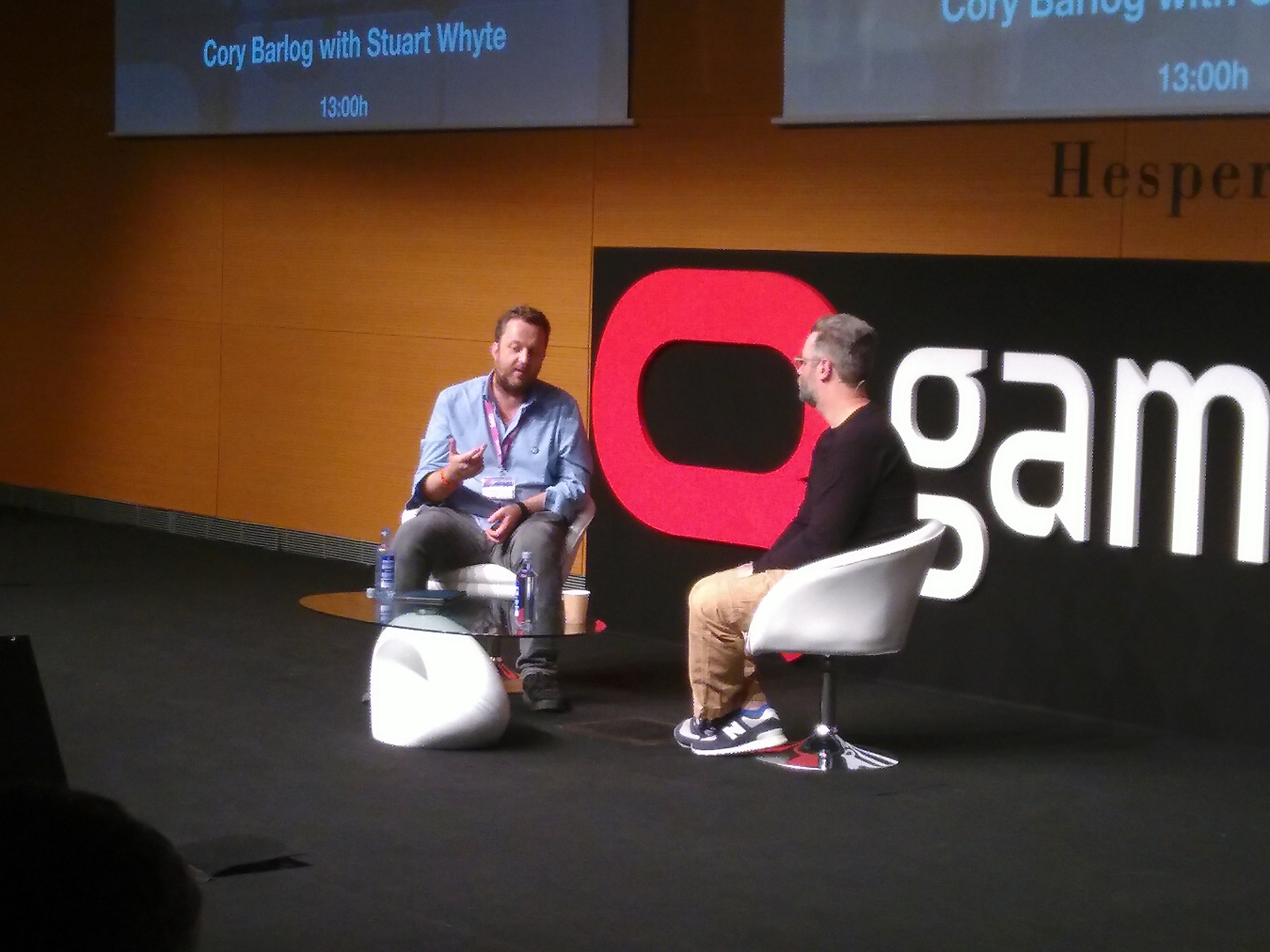 Kratos's reason to change proved to be his son, Atreus, who features in the game as your disciple, moral compass and source of covering fire. Famously, Atreus was also nearly cut from the reboot. "[Giving Kratos a son] was not a popular decision in the beginning," Barlog observed.
Sony Santa Monica's "old guard", he went on, were concerned the consequence would be a game-length escort mission, but Barlog pointed to Naughty Dog's The Last of Us as an example of how to make in-game companions work. "It really needed to boil down to a few simple rules to prevent the player's experience from sucking."
The pressure to do away with Atreus peaked mid-development, as animators and programmers struggled for the time and resources to make sense of his role in the game. "There was a point where we were going to cut Atreus completely. It was mostly due to the budget." Barlog wrote a pitch for a God of War game without Atreus, "just as a back-up", but this was never formally sent to management.
Both the reimagining of Kratos and the inclusion of Atreus reflect Barlog's experiences of working with film directors during his time away from Sony. He attributes a key inspiration to Sam Mendes, the director of Skyfall and Road to Perdition. "There is a connection to every story that is personal to you, and if there isn't, it's going to read [that way] on the screen."
For Barlog, this connection proved to be his own memories of becoming a father. "It took a few years for that to sink in, and when I came back to Sony I thought the biggest thing that has happened in my life was that my son was born." Writing something of his own life into the game, he added, allowed other members of the studio to introduce personal elements of their own.
---
This article is based on Eurogamer's attendance at Gamelab. Travel and accommodation were covered by the conference.