Control's first big expansion, The Foundation, out later this month
On PS4 and PC.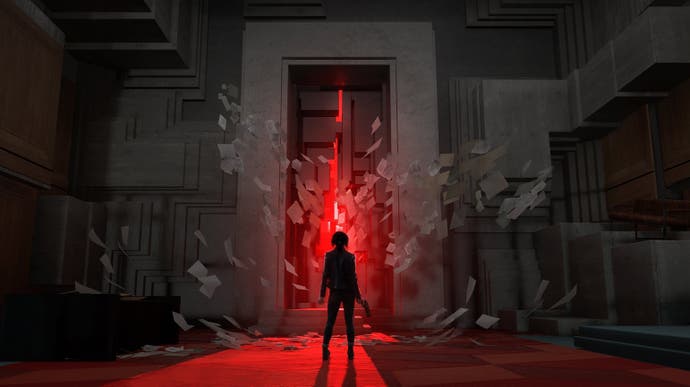 Remedy will be delving deeper into the Oldest House, and unearthing more of its superb paranormal shooter Control's meticulously archived mysteries, when the first of the game's two previously announced expansions, The Foundation, arrives on 26th March.
Since detailing Control's post-launch content roadmap late last year, Remedy has remained tantalisingly tight-lipped about the exact nature of its two expansions, revealing only that they'd both be set within the spatially unreliable confines of the Oldest House, and would introduce new story content, side missions, weapons, and mods.
In the run-up to The Foundation's release later this month, however, those lips have finally loosened a fraction; the developer's brief new teaser video suggests the expansion will, at least in part, see protagonist Jesse Faden resuming her search for Helen Marshall, the Federal Bureau of Control's head of operations, following her rather abrupt departure in the base game.
There's a pretty good chance, based on the expansion's title and accompanying artwork, that the quest will eventually lead us back to one of the Oldest House's most striking locations - and perhaps, given the clues found in its depths, reveal more of its origins in the process.
As for Control's second expansion, titled AWE, there's currently no release date beyond a vague "mid 2020" window. We do, however, have an inkling of what's in store, with its very familiar promotional artwork (not to mention that name) strongly suggesting players will finally be getting reacquainted with Remedy's much-loved master of horror, Alan Wake.
Both expansions will be available to purchase separately or as part of Control's £19.99 season pass on Xbox One, PlayStation 4, and the Epic Store.