Contrast dev reveals psychedelic sci-fi story We Happy Few
Masquerade among the cheery drug-fueled inhabitants of alternate 1960s England.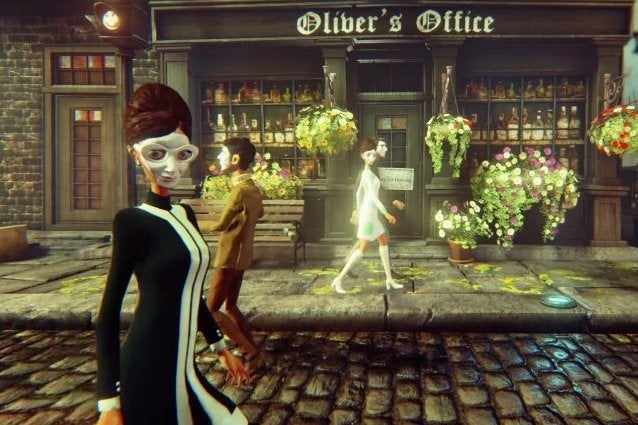 That project Contrast developer Compulsion Games teased a couple of weeks back has been revealed as the sci-fi adventure We Happy Few.
The Montréal-based studio offered the following description of its latest title: "We Happy Few is the tale of a plucky bunch of moderately terrible people trying to escape from a lifetime of cheerful denial. Set in a drug-fueled, retrofuturistic city in an alternative 1960s England, you'll have to blend in with its other inhabitants, who don't take kindly to people who don't abide by their not-so-normal rules."
Based on that description and the following teaser trailer, We Happy Few appears to be a first-person game about masquerading amongst your oh-so-cheerful friends and neighbors.
No platforms or release window has been announced as it appears that We Happy Few is very early on in development. "We're showing WHF way, way earlier than we showed Contrast," the developer noted of its impending PAX East debut on the studio forum. "One of the things that we realised on releasing Contrast was that community feedback is awesome. There were so many great ideas that you guys came up with after Contrast's release, and we just couldn't help but wonder what the game would have been like with your input from the start."