Company of Heroes 2 open beta begins today
Carry progression and unlocks into release version.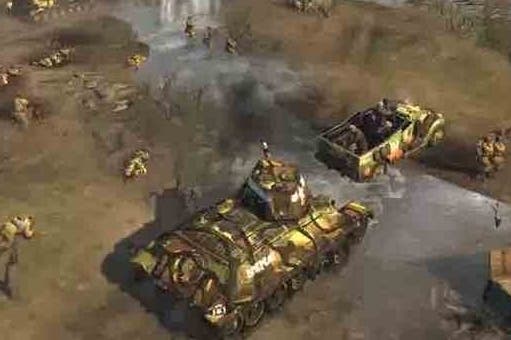 The Company of Heroes 2 open beta begins today and runs until 18th June, Sega has announced.
It includes the World War 2 real-time strategy game's multiplayer mode, with competitive and co-op play, on six maps. You'll also have access to the first 45 levels of the game's progression and bulletin system.
You'll retain all progression and unlocks earned in the open beta if you buy the game within the first 60 days of launch and play it on the same Steam account as the beta.
Producer Greg Wilson said: "We have been working hard since the closed beta balancing and improving all areas of the game as well as adding new matchmaking servers. COH2 has had one of the most successful beta programs we've ever run at Relic and the support of the fans has been a critical factor in making the game more balanced and stable for launch."
COH2 launches on 25th June 2013.