Commandos 2, Praetorians HD remasters get January release date on PC
Beta in December, console versions in "spring".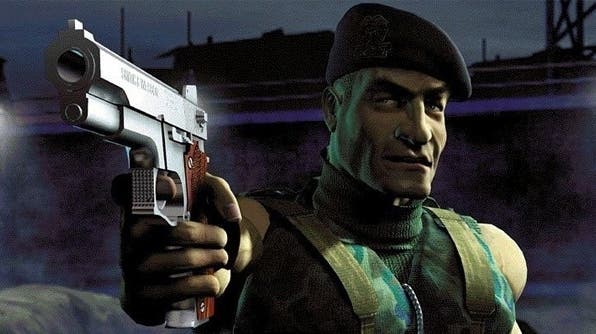 Kalypso Media has revealed that its HD remasters of stealth-tactics classic Commandos 2 and Roman Empire strategy game Praetorians will be coming to PC on 24th January next year.
Commandos 2, which was developed by Pyro Studios and originally debuted in 2001, tasks players with leading a small team of WW2 soldiers - each with their own unique specialisations, ranging from sniper to demolitions expert - across a series of isometric stages in order to complete various open-ended sabotage and assassination missions.
Its brutally challenging blend of strategy and stealth earned it much praise (and elicited many swears, I can attest) on release, and Kalypso Media's HD remaster promises to build on the original with updated graphics and enhanced controls.
Pyro Studios' Praetorians, meanwhile, initially released on PC in 2003. Its Rome-themed slice of real-time strategy aimed to differentiate itself from other RTS games of the time by focussing on tactical troop management, rather than the management of resources. It too will enjoy updated graphics and enhanced controls when its remaster arrives in January next year.
Both games are set to receive a pre-release beta on PC from 13th December this year, and anyone that pre-orders from Kalypso's store will be eligible to play. The beta versions will feature revamped tutorials, access to each game's campaign missions and skirmish maps, plus "high definition sheen". The Praetorians beta will also include a multiplayer mode.
The Commandos 2 and Praetorians HD remasters will be available to purchase individually when they release on 24th January next year, and there's also a two-game bundle on Kalypso's store. Both titles will be heading to PS4 and Xbox One in "spring 2020" and a Switch version of Commandos 2 will arrive at the same time.