Colour your own official Xbox One pad for £70
Can you beat our disgusting effort?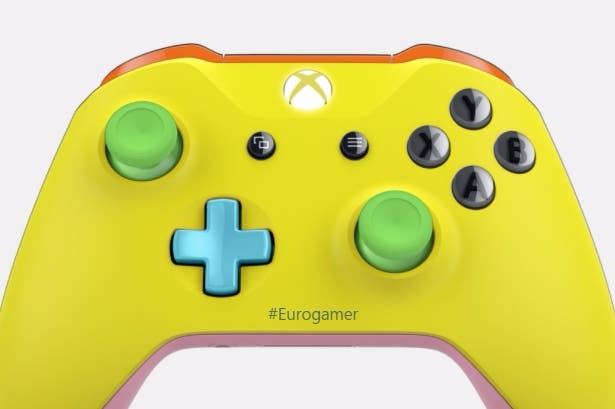 A year ago, Americans were invited to customise their own Xbox One controller colour schemes. Now we can too.
The Xbox Design Lab is live on the UK site now. Prices start at £70, and for a limited time, engravings are free.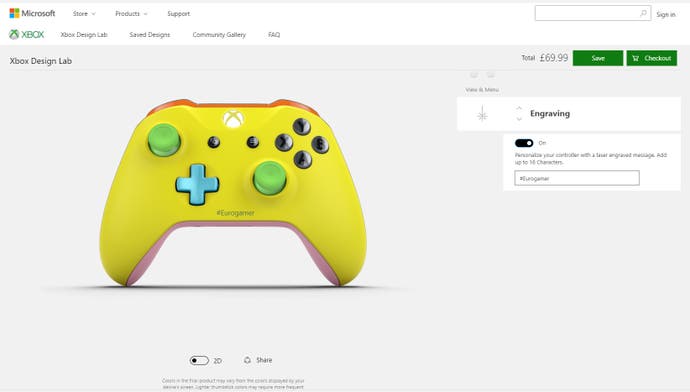 You can customise the colour of the body, back, bumpers, triggers, d-pad, thumbsticks, face buttons and view and menu buttons. And you can add an engraving.
I've designed something rather delicious I think you'll agree. Can you do any better?