Chivalry 2 crossplay open beta kicks off next week
You need an Xbox Live Gold sub to play on Xbox.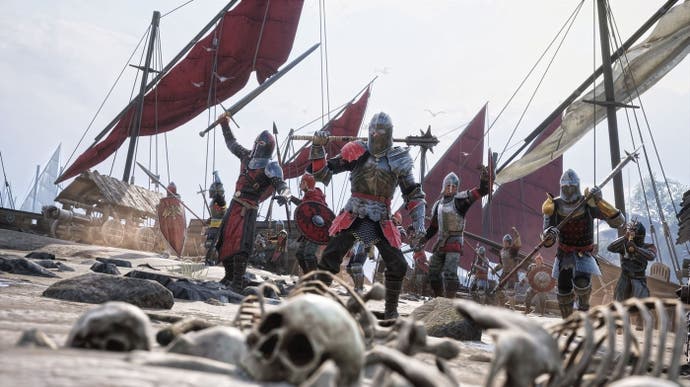 The Chivalry 2 crossplay open beta kicks off next week, developer Torn Banner Studios has announced.
The multiplayer first-person slasher inspired by medieval movie battles launches its new open beta on 27th May. It ends on 1st June.
The open beta is a free download on PC via the Epic Games Store, PlayStation 4 and PlayStation 5, and on Xbox One, Xbox Series X and S.
However, while PlayStation users can access the open beta for free without a PlayStation Plus subscription, Xbox users need an Xbox Live Gold subscription to play. (Microsoft ditched the Xbox Live Gold requirement for free-to-play multiplayer games from 21st April - Chivalry 2 is a premium title.)
The crossplay open beta is the final playable test for Chivalry 2 before it launches proper on 8th June.
New for the open beta is support for up to 64 players, which, Torn Banner Studios said, is designed to capture "the intensity and scope" of The Battle of the Bastards from Game of Thrones.