Check out Halo's Arbiter in Killer Instinct
Wait, that doesn't sound like Keith David!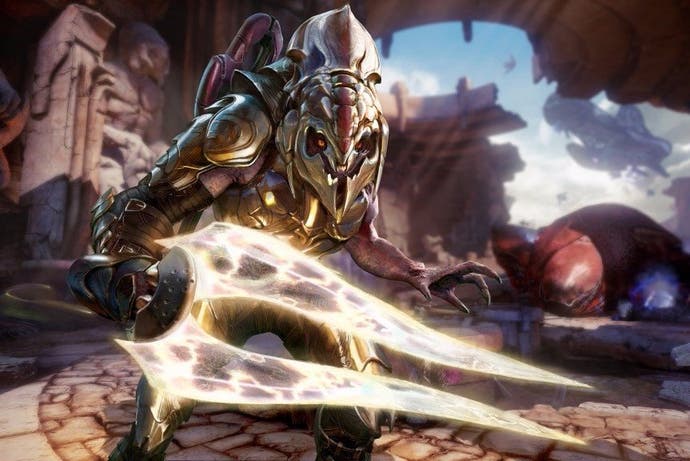 Microsoft's released a video, below, showing off Arbiter from Halo in Killer Instinct.
You'll notice Arbiter packs his trademark energy sword, carbine, plasma grenade and stealth tech. You'll also notice that Arbiter in Killer Instinct doesn't sound much like Keith David, the actor who voices the character in the Halo games, at all. Bah!
Ah well. Arbiter joins Killer Instinct's lineup of playable characters alongside the release of Season 3 for Xbox One and Windows 10 in March.
Meanwhile, Microsoft revealed more on Killer Instinct's upcoming graphical upgrade. When Season 3 comes out, the fighting game's arenas will be given a face-lift.
In a post on Ultra-Combo, art director Chad Greene said new graphics tech such as reflection and the re-introduction of screen space colour adjustments that work with gameplay, as well as a new dynamic lighting system, combine to provide greater realism and interaction for the characters and stages. This applies to the stages from Season 1 and 2, as well as Season 3.
Here's an image showing off the new stage graphics: