Cel-shaded platformer A Hat in Time funds every one of its stretch goals
Now includes full voice-acting, extra stages, and a spaceship hub.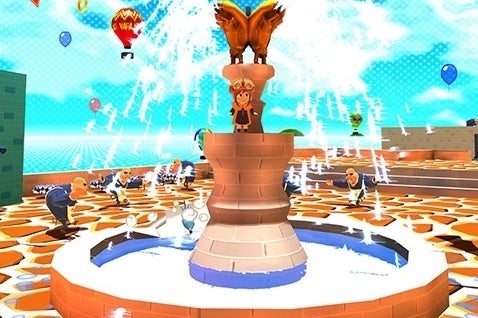 Wind Waker-looking platformer A Hat in Time may not have set any records on Kickstarter with its currently raised total of $205,404, but when one considers that its initial goal was a scant $30K, it's clearly been a smashing success.
As such, it's now achieved every one of its stretch goals. These include: developer commentary, co-op support, two new chapters, full voice-acting, an option to not use voice-acting and opt for mumblespeak instead, a New Game Plus mode, a spaceship hub, and a new tune by Banjo Kazooie composer Grant Kirkhope.
For every $15K the project raises above $200K, a new track by Kirkhope will be added. This doesn't mean that Granthope makes $15K a song, though. "Please note that not all the money in the Music Madness goes to Mr. Kirkhope," said developer Gears for Breakfast on the Kickstarter page. "With each new tune, we'll also be able to add one or two more enemies, more power pins (attack abilities) as well as NPCs!"
The crowdfunding campaign still has 52 hours to go before its deadline on Friday, 28th June at 5:07pm EDT (10:07 BST).
A Hat in Time is currently slated for PC and Mac in February, but the developer has noted that it's in talks with a publisher to get the game on Wii U. Given its clear inspiration from some other Nintendo properties, this seems like a good place for it, so let's hope it succeeds.