Adorable 3D platformer A Hat in Time has a Switch release date
A cap-tivating adventure.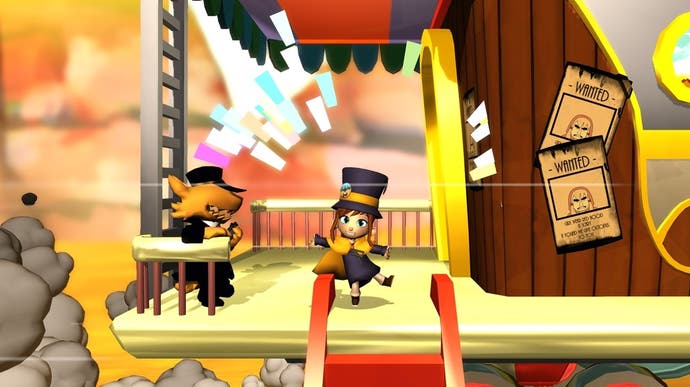 Around this time last year, indie developer Gears for Breakfast announced its delightful platformer A Hat in Time would be coming to the Nintendo Switch, and now we finally have a release date.
As of 18th October, the game will be available on the Nintendo eShop with the Seal the Deal DLC sold separately, or available to purchase as a physical copy with the DLC included.
A Hat in Time is an action-adventure platformer that puts the player in the shoes (or hats) of Hat Kid, a young girl trying to return to her home world. It started life as a Kickstarter campaign which doubled its fundraising goals in just two days.
The game rightfully earned its Eurogamer Recommended badge when it released back in 2017, with Christian Donlan describing it as "An adorable platforming adventure that steadily finds it own voice".
If you simply can't wait to play it on Switch, it's already available on PC, PS4 and Xbox One.