A Hat in Time is heading to Switch "soon"
Plus new DLC and a co-op mode coming to PC next month.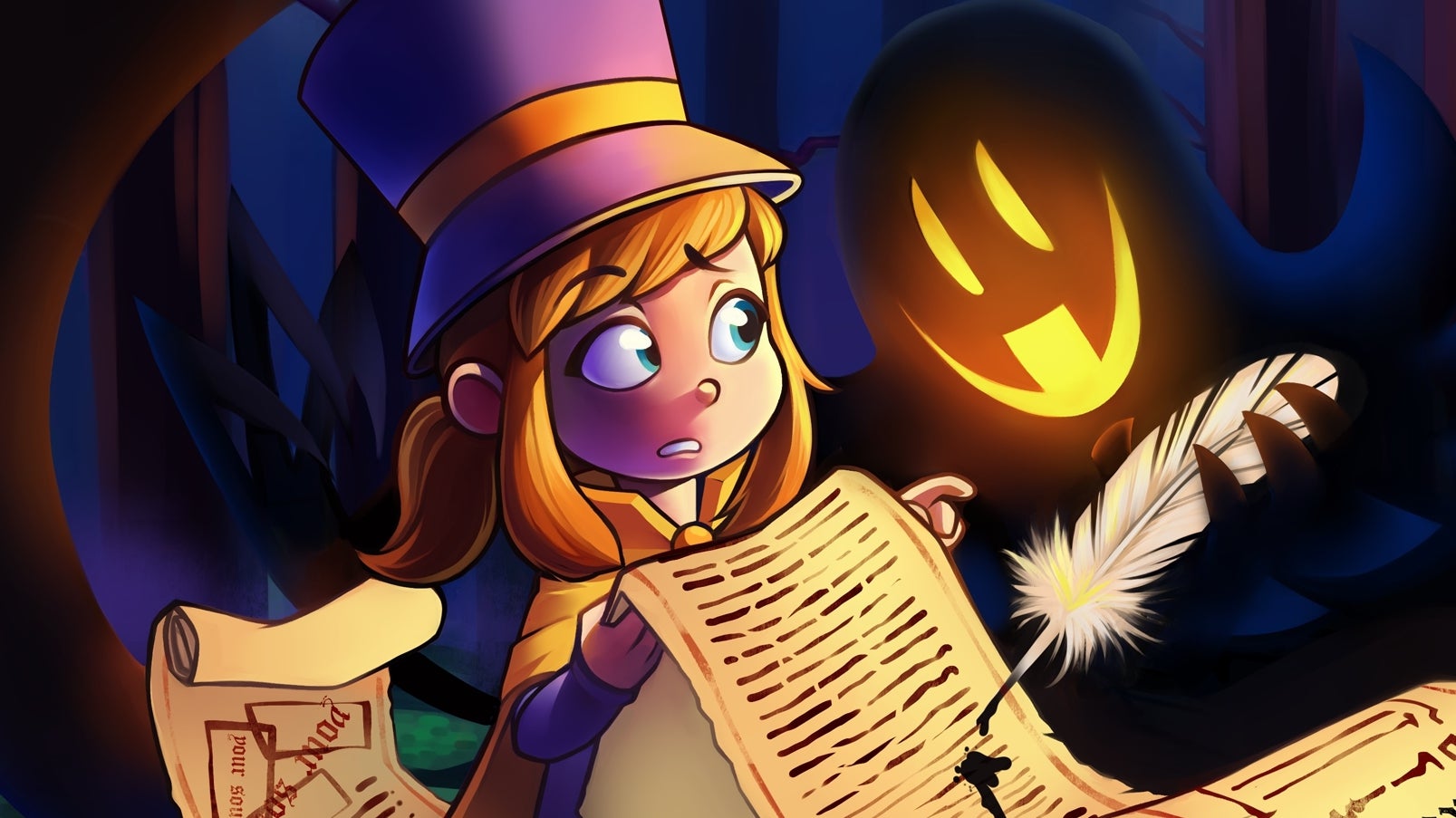 Developer Gears for Breakfast's delightfully old-school 3D platformer A Hat in Time is heading to Switch, and there's new DLC coming to PC next month too.
In terms of the Switch release, there's admittedly not a lot to share right now: according to Gears for Breakfast's news-packed Gamescom announcement video, A Hat in Time is definitely on its way to Nintendo Switch and is simply "coming soon".
Moving onto more substantially divulged matters, however, A Hat in Time's new DLC, which was a stretch goal during the game's 2013 Kickstarter campaign, is called Seal the Deal, and offers a brand-new chapter's worth of exploratory platform action - this time aboard a luxurious cruise liner bound for the Arctic and staffed (inevitably) by seals.
That's not all for Seal the Deal though; it also includes a new Death Wish mode - which looks to offer remixed, and much tougher, challenges from the base game - and six new time rifts, essentially A Hat in Time's version of bonus stages. By playing through Death Wish mode and the new time rifts, you'll be able to unlock new character customisation options in the form of new flairs, dyes, outfits, badges, and camera filters.
Gears for Breakfast has also announced a new local split-screen co-op mode, which arrives as a separate, and entirely free DLC update. As you can probably surmise, this enables two players to tackle the entirety of A Hat in Time together - with player two stepping into the shoes of completely new character.
A Hat in Time's new Seal the Deal DLC comes to PC on September 13th, and will be completely free to download for the first 24 hours. After that, it'll cost $4.99 USD. Co-op mode also arrives on September 13th, and will be a permanently free download.
Less positively, fans on Reddit are currently unhappy following a rather curt message reportedly from A Hat in Time's community manager on Discord, claiming that the new DLC "will not be coming to consoles". This is despite promises to Kickstarter backers last year that the PS4 and Xbox One versions would include "all features present in the PC release, and will receive the stretch goal updates as well". Hopefully Gears for Breakfast will clarify the matter soon.