A Hat in Time is releasing for Xbox One and PS4 next week
Go on ahead.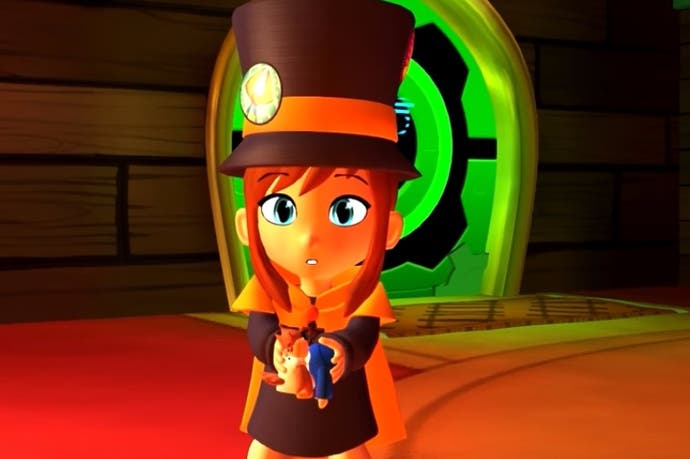 A Hat in Time is heading to consoles next week.
According to the game's official Twitter, the cute 3D platformer will hit Xbox One and PlayStation 4 on 6th December. You can watch the announcement trailer below.
The development team also revealed splitscreen will be released next year as part of A Hat in Time's first free DLC, and that the console version will be digital only.
A Hat in Time was due to be released on Xbox One and PS4 in autumn, alongside the PC and Mac versions, however the console release date was pushed back - despite the team insisting 6th December is still autumn.
The platformer sees you play as a space-travelling little girl who stitches magical hats. Her journey is abruptly ended when she runs out of fuel - time pieces - which are lost and scattered across a nearby planet.
Sitting proudly on Eurogamer's recommended games list, Christian Donlan described the game in his A Hat in Time review as "marvellous" and a "warm curio".
A Hat in Time will cost £22.99 on Xbox One and PS4, the same price as the current Steam version.