Castlevania successor Bloodstained pushed back to 2018
That sucks.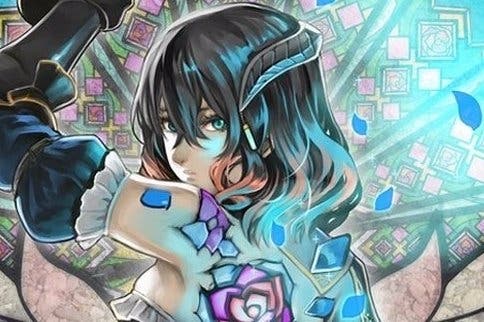 Bloodstained: Ritual of the Night has been pushed back to 2018, with the spiritual successor to Konami's Castlevania series delayed in order to meet the developer's quality standards.
Bloodstained's development is being led by Koji Igarashi, the director behind the revered Castlevania: Symphony of the Night and many of the series' best loved instalments. Bloodstained, which borrows the style of Symphony of the Night, was announced last May, hitting its Kickstarter target in under four hours.
In a new developer diary, Igarashi said that Bloodstained was being pushed back to the first half of 2018. "I made this decision to absolutely guarantee the game is done right the first time," he says in the short video - and given the rocky start endured by Mighty No. 9, another high profile Japanese game enabled by crowdfunding, it's probably for the best.
Back in June our first proper look at the game, and it was looking pretty fine. It was originally due out on PC, PS4, Xbox One, Wii U and Vita in March next year. Given the delay, will it still hit those last two platforms?
Igarashi has become synonymous with the Metroidvania genre that he helped birth. Simon Parkin caught up with him a couple of years back to find a little more about his story.