Mighty No. 9 gets off to a rocky start
Wrong game codes sent out, Xbox 360 version delayed.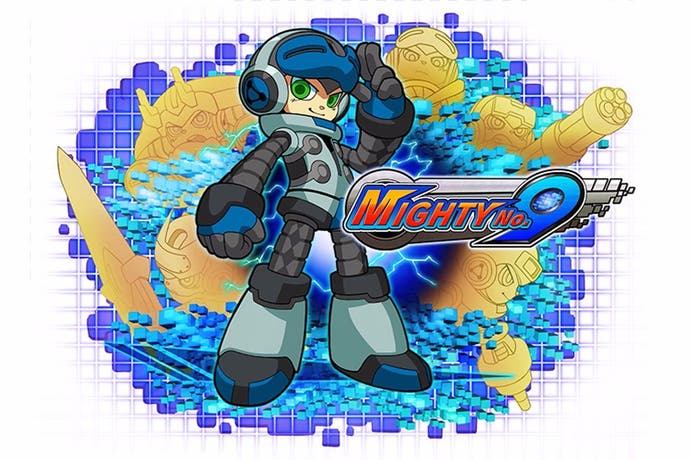 Mighty No. 9, the Mega Man spiritual successor that comes out today, has got off to a rocky start.
Kickstarter backers report problems with game codes. In some cases, backers have been sent codes for the wrong version of the game.
Meanwhile, the Xbox 360 version has been delayed at the last moment.
It all amounts to a troubled beginning for Mighty No. 9, which has failed to excite critics and upset some Kickstarter backers who had hoped for more from the final product after sinking millions into its crowdfunding campaign.
In a post on Kickstarter, developer Comcept said backers should be receiving emails from Humble Bundle, but there may be a delay on console, particular PlayStation platforms.
The delay of the Xbox 360 version is the result of a certification bug discovered in the final round of testing, Comcept said.
"Our team has already re-submitted the build to Deep Silver (and to Microsoft), and we expect it to go gold within a few days if all goes according to plan," Comcept said.
"For the backers who chose that platform we are supplying Steam keys so that those users are not left behind on release day. Once the Xbox 360 version is ready for release we will send out those codes to the relevant backers ASAP."
Meanwhile, the Mac and Linux Steam builds are in final testing and should be ready "within a few days".
The comments are packed with complaints about unsent codes. There are quite a few reports from people who have received codes for DLC but not the game itself.

People are also complaining that they have yet to receive codes for the PlayStation versions (Mighty No. 9 is expected to pop up on the PlayStation Store in Europe as part of the usual Wednesday update).
There are also complaints about physical rewards not being sent out.

When you couple these launch issues with the negative reception Mighty No. 9 has received from most critics, it looks like developer Keiji Inafune already faces an uphill task getting his Kickstarter backers onside.