Bloodstained, Dirt Rally 2.0 headline Xbox Game Pass' latest offerings on console
UPDATE: Bloodstained joins Game Pass on PC.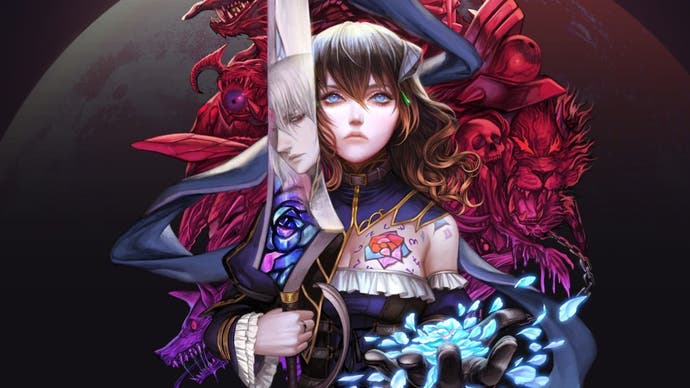 UPDATE 19/9/19: Although Microsoft hasn't yet fully revealed the next wave of titles heading to Xbox Game Pass on PC over the coming weeks, its official Twitter account has sprung into action to announce that Bloodstained: Ritual of the Night has now been added to its PC game subscription service - along with the previously confirmed Shadow Warriors 2.
Bloodstained is also available on Xbox One Game Pass as of today.
---
ORIGINAL STORY 18/9/19: Xbox Game Pass' library of titles continues to inflate like a slowly expanding balloon made of games, with Microsoft having now announced the latest titles adding heft to Xbox One's Game Pass line-up in the coming weeks - including Bloodstained: Ritual of the Night and Dirt Rally 2.0.
Bloodstained, which joins Xbox Game Pass on 19th September, is the spiritual successor to Konami's beloved Castlevania series, sharing a designer in the form of Koji Igarashi.
It's about as close to a new Castlevania as you could possibly hope for in 2019, and Eurogamer was impressed enough by its "charm, humour, and astonishing attention to detail" that it awarded Bloodstained a Recommended badge in its review. "Offering a meaty campaign, multiple endings and numerous side quests and collectables," wrote Vikki Blake, "Bloodstained is a perfect blend of contemporary design with old-school mechanics."
Also coming to Xbox One Game Pass on 19th September is manga fighter Jump Force, which initially released earlier this year. It offers up a veritable Who's Who of manga faces, with fighters making their way into the game from the likes of Dragon Ball, One Piece, Fist of the North Star, JoJo's Bizarre Adventure, Naruto, and Hunter x Hunter. Eurogamer didn't cast its critical eye on this one, but the general consensus appears to be that its solidly enjoyable combat is somewhat let down by story, presentation, and technical problems.
Moving on, 26th September sees three new titles joining Xbox Game Pass on Xbox One. There's developer Plausible Concept's wonderful, minimalist Viking RTS Bad North (which earned its own Eurogamer Recommended badge last year), Traveller's Tales' Lego Worlds - offering a combination of Minecraft-esque sandbox building and exploration, alongside more structured adventuring - and, finally, Dirt Rally 2.0.
Eurogamer's Martin Robinson was so impressed by Codemasters' revitalised racing series earlier this year that he slapped an Essential badge on it in his review, calling it "deep, involving and crafted with love". "The original Dirt Rally made a convincing claim at being the best off-road sim to date," he enthusiastically concluded, "I think its sequel can lay claim to being one of the best driving experiences available right now."
Microsoft hasn't yet revealed October's Xbox Game Pass offerings for PC, but says more news will be shared via Twitter and during next week's Inside Xbox, scheduled for 24th September.