Castlevania: Mirror of Fate will get a demo later this month
The full game will be available as a digital download, too.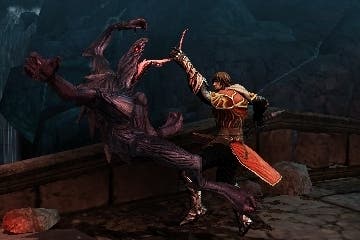 Castlevania: Mirror of Fate, the first new handheld Castlevania title since 2008's Order of Ecclesia, will be getting an online demo on the 3DS eShop on 28th February.
The announcement was made by Konami via Twitter, where it also noted the full game will be available digitally upon its release on 8th March in Europe and 5th March in North America.
I played about 15 minutes of Mirror of Fate at E3 where I found it a little underwhelming, but it was also a demo set early in the game before you gain a bunch of cool vampire-slaying powers. We're not sure if this will be the same demo, but despite my lackluster first impression I've remained curious about this one as it's a return to the series' exploration-based Metroidvania roots and I don't think I'm alone in pining for another 2D Castlevania (okay, this is 2.5D, but for all intents and purposes it's 2D). Plus producer David Cox said it will be "darker" than Lords of Shadow, which was already pretty darned bleak.