Call of Duty: WW2's loot box microtransaction currency goes live next week
Supplies supplies.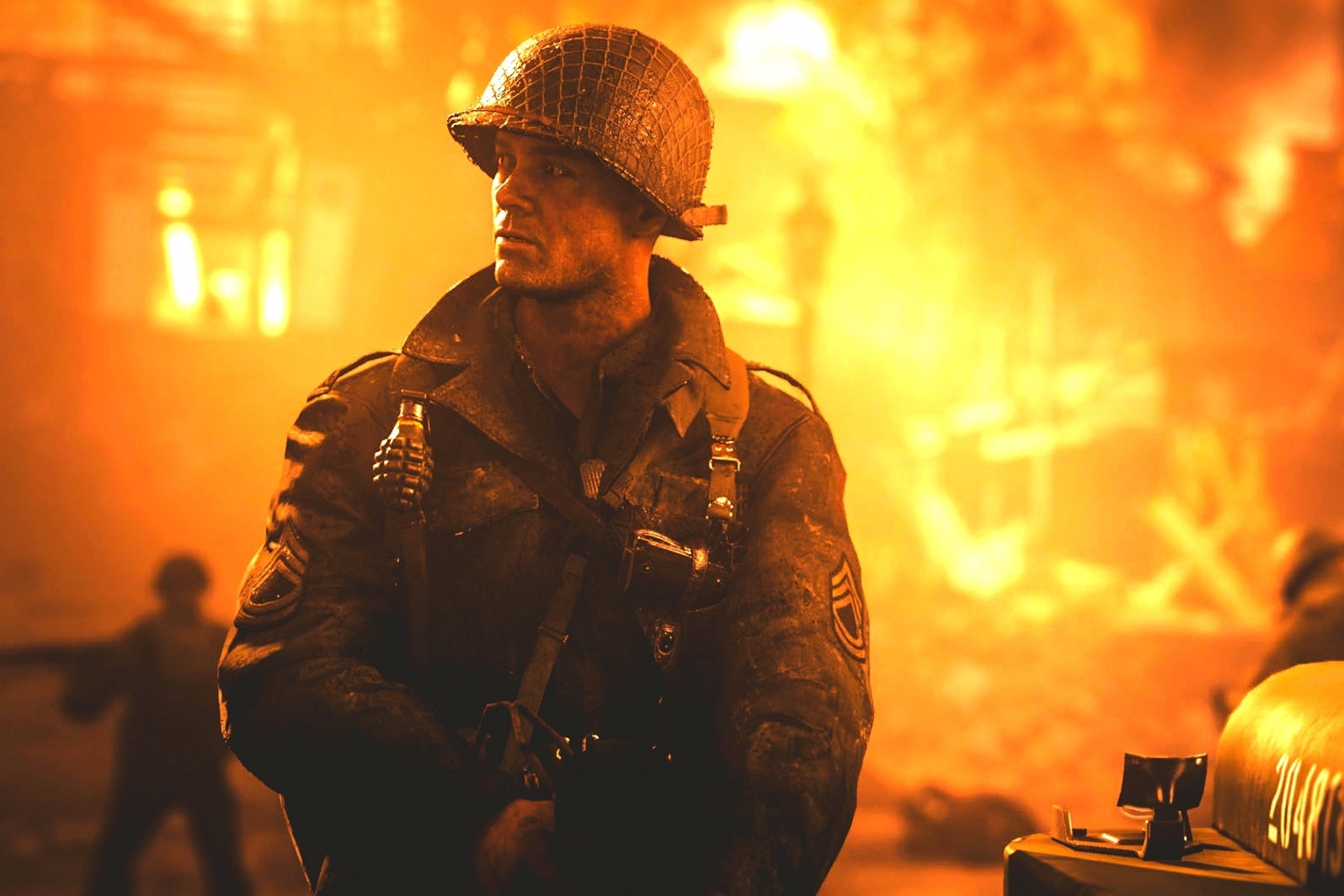 Call of Duty: WW2's microtransaction currency - used to purchase loot boxes - will go live on November 14th, Activision has revealed.
The news comes via a support document recently added to Activision's website. Listed under the 'bonus content' drop-down is an update pertaining to the digital editions of the game: "Your 1100 COD Points bonus will be delivered to you in game when COD Points become available on November 14 at 9AM PT". That's 5pm next Tuesday in the UK.
COD Points (COD Pieces in an alternate, better reality) are Call of Duty: WW2's in-game currency, and can only be acquired using real-world money. They're used to purchase loot boxes - or supply drops in COD parlance - outside of basic game progression, and have been part of the Call of Duty series since 2014's Advanced Warfare.
In COD: WW2, you can purchase supply drops while you're in the new 48-player social space, and your friends can stare jealously as they slam down onto the sand and spit out giant, magically gyrating loot cards, just like what happened in the real war.
There's even an Orders mission, called Loot Spectator, that rewards you for watching supply drops get opened by other people.
Developer Sledgehammer Games has said that all weapon and gear variants available in WW2's supply drops are cosmetic only.