Call of Duty: WW2 has a mission to watch people open loot boxes
Loot Spectator.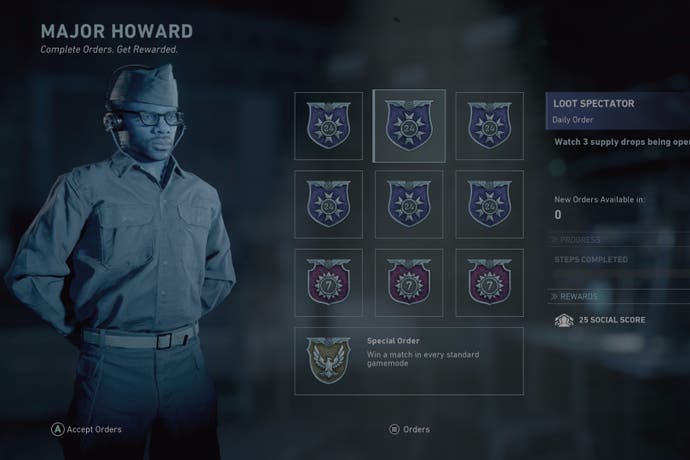 Earlier this week we reported that in Call of Duty: WW2, loot boxes drop from the sky onto Normandy beach and open in front of other players. It looks like this: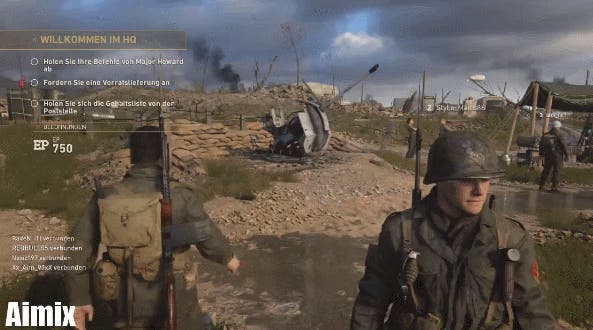 It turns out the game has a mission that tasks you with watching people open the loot boxes.
Call of Duty: WW2 has Orders, which are daily quests. One of these Orders, appropriately called Loot Spectator, asks you to watch three supply drops being opened. Here's what the quest looks like: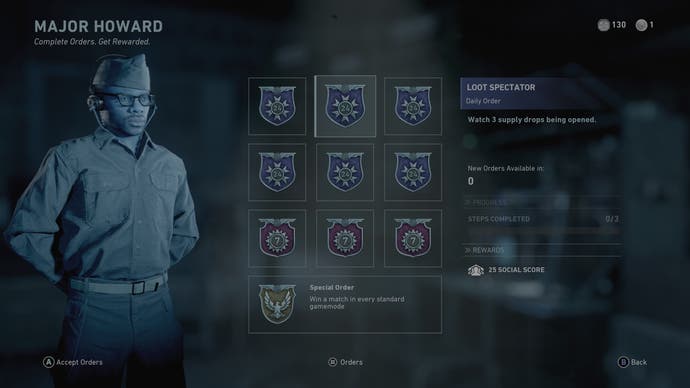 I jumped into Call of Duty: WW2's social space, dubbed Headquarters, this morning to try this out and completed the quest just by standing around waiting for other players to open their supply drops. The mission is pretty odd, and as far as I'm aware, the first of its kind. It's kind of like an in-game unboxing video.
You get 25 "Social Score" for completing Loot Spectator. One of Sledgehammer's goals with Call of Duty: WW2 is to reward players for doing things other than shooting people in the face. This is one of those ways.
While I personally think having supply drops smash into the ground in front of other players is a pretty cool idea, there's a slightly grim aspect to it. By having loot boxes open in front of other players, Activision is further encouraging people to buy them. Having a mission to literally stand and stare at someone opening a loot box three times takes this to another level.
Thankfully, it looks like Call of Duty: WW2's loot boxes contain only cosmetic items. And there's no way to buy them with real money - for now.